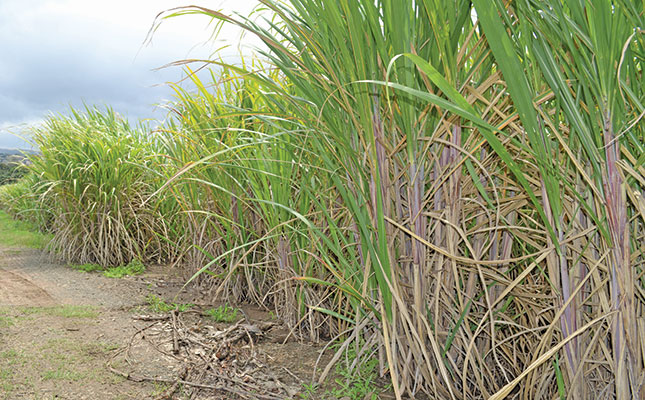 Glucose is often the first painkiller given to newborns, but how should South Africa's critically ill sugar industry be treated?
In two decades, the country's annual sugar production has shrunk by nearly 25%, from 2,75 million to 2,1 million tons. Over the same period, we have lost almost 60% of our sugar cane farmers, and other sugar industry jobs are estimated to have declined by 45%.
As in the rest of the world, health concerns and modern lifestyles are leading to stagnation in sugar demand. Demand for sugar in the Southern African Customs Union has dropped from 1,65 million tons to 1,25 million tons a year, forcing South Africa to increase its exports to the global market, where prices are below the local cost of production. Given the increase in exports, the industry now has to absorb losses of approximately R2 billion per year.
The pace of decay, moreover, is accelerating. In 2020, two local sugar mills closed within weeks of each other, and the sector is bleeding jobs.
This is the reality that Trix Trikam, executive director of the South African Sugar Association (SASA), and the rest of the sugar industry, face on a daily basis.
The situation is driven by three main factors:
Distorted global prices
These prices, which are below South Africa's cost of production, are driven by sales of surpluses from various markets, particularly India, where surplus production and prices are a function of export incentives and extensive subsidy programmes.
Eswatini's competitive advantage
Eswatini lost its preferential EU export quotas in September 2017. Subsequently, the tariff-free access to the South African market and the relative cost advantage that producers of that country have enjoyed over their South African competitors have enabled them to price their sugar below that of local producers and thus take significant share. According to the US Department of Agriculture, Eswatini exported 331 273t of sugar to South Africa in the 2020/21 marketing season.
The 'sugar tax'
Government introduced the Health Promotion Levy (HPL), a tax on sugary drinks, in April 2018. "In the first year that the sugar tax was implemented, 250 000t of sales to the beverage sector were lost, with the [sugar] industry experiencing a loss of at least R1,2 billion in revenue," says Trikam. A total of 9 000 farmers and farmworkers lost their jobs in that year, according to Sifiso Mhlaba, SASA's national market executive. Concurrently, 558 jobs were lost in the sugar-processing industry, which includes milling and refining.
"The latest figures suggest that South Africa has lost about 16 000 jobs in total since the HPL was introduced," Mhlaba told a group of journalists during a recent SASA media tour*.
To make matters even worse, the industry was hit hard by the civil unrest that took place earlier this year in KwaZulu-Natal. During that week, according to Trikam, the halt in production at 10 mills cost the industry R100 million. In addition, 2 580t of sugar were stolen when two warehouses were looted, and over 500 000ha of sugar cane were destroyed by arsonists.
A global challenge
Mhlaba explains that the HPL is but one part of the industry's cluster headache. "The entire world sugar market is distorted to the point where prices don't reflect the production cost of sugar."
As a result, adds Trikam, the US$680/t (about R10 400/t) tariff paid on exported sugar has proved insufficient to deter other countries from dumping their product on the South African market.
In 2020, South Africa exported 800 000t of sugar at a loss. The only export able to attract a value close to that of the local market was the 23 000t of sugar exported to the US duty-free, according to Geran Ranganthan, export manager at SASA.
The prerequisite for deregulation is a free market, he stresses, but this is something that the international cane industry definitely is not; rather, it is rife with government interference.
"The global sugar export market is a dumping market. Essentially, every country exporting sugar is doing so at a loss, because producers can earn more in their own country than they would on the global market."
During the previous season (April 2020 to March 2021), the average global price of exported sugar was between US$200/t and US$300/t (around R3 050/t to R4 500/t), according to Ranganthan. This was less than any country's sugar producers were able to obtain in their own country. However, in India, for example, the government paid sugar producers an export subsidy of $120/t (R1 830/t).
"This levelled the playing field only for Indian producers, because they were suddenly able to sell sugar globally at around the same price they received locally."
On the demand side, he adds, there has been a general decline worldwide this season, as China and other big consumers in the Far East stockpiled sugar when the prices were low.
The fundamental dynamics of the industry are also changing, with consumers becoming more health-conscious and thus limiting their sugar intake.
This has led global leaders such as Brazil and India to develop their bioethanol industries, as it is relatively easy to switch between sugar destined for human consumption and sugar for fuel production.
Butterfly effect
An apathetic attitude towards the sugar industry's situation is not an option, emphasises Trikam, "because a million rural South Africans are dependent on it for their livelihoods". He adds that the industry directly employs 65 000 people, has 21 776 sugar cane growers on its register, and indirectly employs 270 000 people.
The sugar cane industry's annual turnover is R18 billion. Although it contributes only 0,84% of South Africa's total GDP and 6% of the country's total agricultural output, the sector is indispensable to the economies of Mpumalanga and KwaZulu-Natal.
"Sugar cane is the largest contributor to the agricultural GDP in KwaZulu-Natal (44% in 2016), and the second-largest in Mpumalanga (40% in the same year)," explains Mhlaba.
Trikam warns that if the industry were to fail, "numerous South African towns and rural villages would crumble, as they're either partly or entirely dependent on the sugar industry for their survival". Even Durban would suffer.
So, why not simply deregulate the industry? In Trikam's opinion, this would be a disaster: "There might be those who believe that deregulation will lead to the sugar price coming down, but that's nonsense. Jobs will be lost if the sugar cane industry is deregulated. It will have a massive socio-economic impact."
In his opinion, government also recognises that deregulation is ill-advised.
New ways to save the sector
In essence, South Africa's sugar industry is backed into a corner. Deregulation would mean its derailment, so government help is needed. And this is where the Sugarcane Value Chain Master Plan comes into play.
"The industry is currently in the ICU and we're trying to stabilise its decline before we move it to a general ward where we can begin growing it again," says Trikam.
The future will see the industry face unmanaged decline, managed shrinkage, or restructuring and diversification in order to grow. The last of these is the most appealing to all parties involved, says Trikam.
"The industry has formed public and private partnerships in order to restructure itself and find alternative usages for sugar."
Mhlaba says that government and the private sector have also committed themselves to advocating for South African sugar over imported products, and this matter has been given the green light by competition authorities.
"The 2020/21 production year was the first full season of the master plan," he says.
"Although there's a bit of debate around the impact of COVID-19, we can already see that local sugar sales have grown. Between 2019 and 2021, there was a 40% increase in local sales on a retail level, and direct sales [to the public] were up by 32%."
SASA has also seen growth from the industrial market, where sectors buy in sugar to produce other products such as soft drinks.
With regard to sugar taxation, government has promised the industry that it will keep the HPL constant for the next three years. The HPL is currently fixed at 2,1c/g of sugar content that exceeds 4g/100mℓ. The first 4g/100mℓ are not levied.
In the meantime, industry experts are in frequent discussion with the Industrial Development Corporation to find viable alternative uses for sugar cane. Those identified so far are:
Bioethanol for fuel blending (subject to a viable economic model);
Biojet fuel;
Potable, industrial and pharmaceutical-grade bioethanol;
Biomass/co-generated electricity;
Biogas;
No-and low-kilojoule sweeteners; and
Specialty chemicals and bio-based polymers for use in various sectors, such as plastics, packaging, motor manufacturing and textiles.
Email the South African Sugar Association at [email protected], or visit sasa.org.za.
*All costs for the media tour were paid for by SASA.