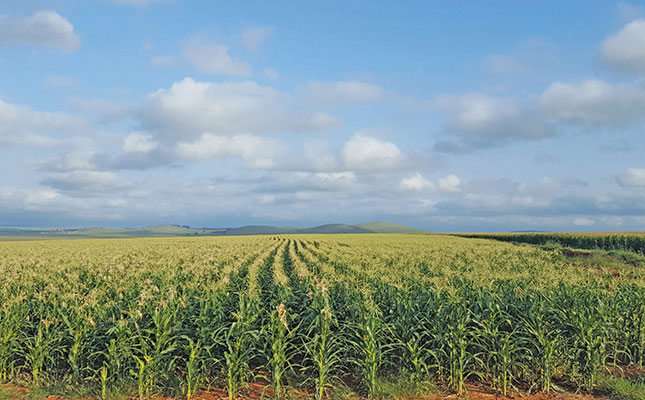 When and why did Syngenta purchase South African seed company Sensako?
The purchase of Sensako was completed in August 2020. Sensako is a very strong brand, and through its acquisition, Syngenta Seeds can enter the South African wheat market as a market leader.
With Syngenta's leading global germ plasm pool, and Sensako's existing breeding programmes and experienced research and development leadership in Africa, we also have a significant growth opportunity in other core crops, specifically maize, sunflower and soya bean.
Why does Syngenta see South Africa and Southern Africa as worthy of investment?
Syngenta has been doing business in South and Southern Africa for many years, and although the business had a greater focus on crop protection, it's now broadening its offering by expanding into the seeds market.
South Africa is recognised as a major player in the field crop industry in Africa, and the contribution the country is making towards food security on the continent is acknowledged worldwide.
By entering the seed market, we feel that we can also add value to the efforts of South African farmers, who are considered among the best in the world.
Isn't Syngenta concerned about political instability in South Africa and its neighbouring countries?
We believe we can contribute towards the well-being of many farmers in South Africa, and the continent as a whole, through our products and by sharing our experience and knowledge with all farmers, big and small.
Syngenta's ambition is to help feed the world while taking care of the planet by improving the sustainability, quality, and safety of agriculture through world-class science and innovative crop solutions.
Syngenta is committed to improving farm productivity, rescuing land from degradation, enhancing biodiversity, and revitalising rural communities.
At Syngenta, we believe that our product solutions and technologies can help build healthier, more resilient and more sustainable food systems in South Africa and the rest of Africa. In doing so, we'll be helping a critical industry to bounce back from the impact of the COVID-19 pandemic and better adapt to conditions created by climate change.
Will Syngenta bring new seed technologies to the local market?
In July 2021, Syngenta received a permit from the South African regulatory authorities for
the conditional general release of its Agrisure Viptera trait stack for maize. The company
is excited to bring this innovative technology to an important crop such as maize, given that it's a major feed grain and a staple food in South Africa.
Agrisure Viptera will contribute to food security and also bring a competitive edge to farmers by helping them control some of the most infectious pests threatening maize production in South Africa, including fall armyworm (Spodoptera frugiperda), African maize stalk borer (Busseola fusca) and the common cutworm (Agrotis segetum).
What new herbicide, fungicide and other technologies are in the pipeline, and when can we expect them to reach the market?
Syngenta prides itself on the innovation it brings to farmers in terms of new products and new solutions. In South Africa, we're currently focusing on the development of new plant pathogen-, insect- and nematode-control solutions for growers. We also continually provide new and exciting seed technologies to the market for field crops such as sunflower, as well as vegetable seeds.
Syngenta is also looking to provide producers with new digital tools to help them farm more productively and sustainably.
Why is it important for growers to implement new technology on their farms?
The agriculture sector faces several challenges, ranging from adverse weather conditions to market volatility. Technology provides opportunities to improve yield and, more importantly, mitigate some of the challenges that farmers face every season.
Technology plays an enormously important role in the following:
The detection and management of diseases, pests and weeds;
Increasing yields and decreasing losses due to insect damage in crops such as maize, cotton and soya bean;
The advancement of irrigation practices. Satellite imaging and sensors are used to
collect information about plots, soil and water, enabling farmers to determine the right time to irrigate; and
The collection and analysis of crop data, which allows farmers to make forecasts about variable rate application, and so on.
Is it possible for smallholders to compete with large producers?
Biotech crops are scale-neutral: farmers at all levels can enjoy the economic and environmental benefits they bring. The solutions that Syngenta offers are applicable to farms of all sizes.
What advice do you have for small-scale farmers?
The same as I have for large commercial producers: protect your crops against pests and diseases, and minimise competition from weeds for water, light and nutrients.
It's [crucial] for smallholders to purchase good-quality seeds with innovative technologies. This is the first step towards achieving improved yields. The second step is to use proven crop-protection products to control weeds, diseases and pests.
To be sustainable, a smallholder should seek the advice of an agronomy expert on the most suitable cultivation methods for that area.
Lastly, I'd advise every smallholder to join a study group to benefit from its support and information-sharing.
And for large-scale producers?
Sustainable agricultural practices are becoming increasingly important. Make use of the vast amount of knowledge and expertise on the subject.
Which of their assets should farmers put the most care into?
Healthy soil is a farmer's biggest asset. If it's maintained and protected, it can drive good profitability through high yields. Without fertile soil, a farmer won't be able to grow crops productively or support livestock effectively. Healthy soil is important for nurturing healthier, more resilient crops and contributing to sustainable food production.
Syngenta's product offerings support good soil-management practices and, combined with its innovative technologies and digital solutions, they can help farms become more profitable and sustainable.
Phone Syngenta on 011 541 4000.