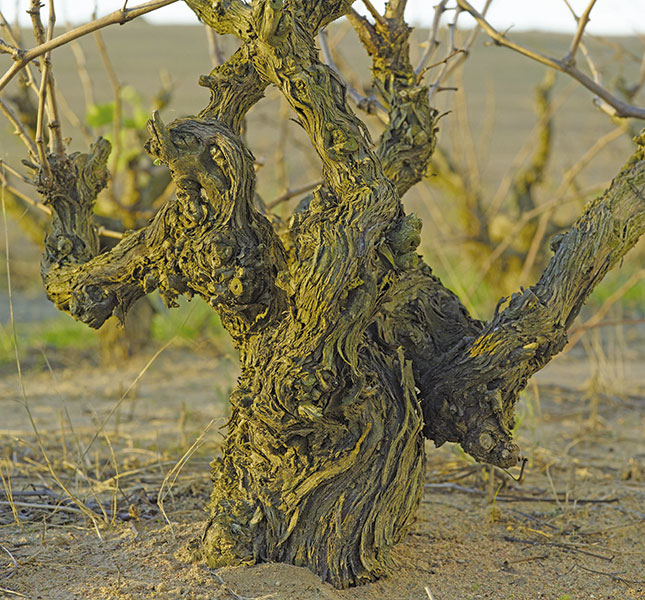 Darling wines are unique. Grown on dry, unirrigated land, the bush vines that produce the grapes for these wines are low-yielding and have small berries that produce wines with intense flavour. It should come as no surprise then that Darling Wines of Origin have proven to be as popular locally as abroad.
READ:Beekeepers success with only 100 hives
"We need to add value for our farmers," says Darling Cellars CEO, Riaan de Waal. "This is done through bottling and building a brand with the intention of making higher payouts to the farmers." Darling Cellars started off as the Mamre Road Co-op in 1947, producing bulk wine.
In 1996, the board decided to change the focus to bottled wines, and Darling Cellars was born. "With the focus now on bottling, we installed the bottling line and an on-site laboratory for quality assurance. Then in 2008, we started doing bag-in-box too, but this is currently only for export. Our bottled wine is for both the export and local market," says Riaan.
Wine of Origin distinction
The Darling Wine of Origin area was formed to distinguish it from the Swartland, "because our climate is different and our vineyards are situated just 14km from the Atlantic Ocean, so we have sea breezes which create distinct wines," Riaan says. Darling Cellars now has 25 farms listed as suppliers.
The largest cellars in the region are Darling Cellars, Cloof, Groote Post and Alexanderfontein. "We're attracting the right wine people to the area," says Riaan. "They all want to produce good quality wine and build a brand, just as we do. To do this, we couldn't ask for better partners. Our shareholders were all part of the original co-op and most were founding members who received shares when we formed the private company, Darling Cellars.
"One of the great strengths of the company is that there's no infighting between board members and producers, which is quite common elsewhere. Many of the members are sons of founding members of the co-op, so there's a lot of history and commitment here."
Riaan explains that for Darling Cellars to put 'Wine of Origin Darling' on its label, the wine must come from Darling. Companies founded before 1989 are allowed to have their names on the label even if the bottles do not contain wine of origin, such as in the Swartland and Robertson. This is very closely regulated, he says.
Darling Cellars prefers members to be 'Wine of Origin Darling' producers, but there is also an opportunity for producers from other wine regions.
The problem of drought
"Drought presents a challenge, as it did this year," says Riaan. Despite Darling vineyards having unirrigated bush vines, wineries still need to harvest a set volume of wine of origin grapes from certain cultivars. "So, we need to broaden the net if our own farmers can't supply. We only use Wine of Origin Darling for the local market – we want to build the Darling brand. For export markets, we use Darling or the Wine of Origin Western Cape."
Low yield, intense flavour
"Our yield is on average 6t/ha to 9t/ha of smaller berries with intense, concentrated flavours," explains Riaan. "In other areas, vineyards are trellised and irrigated and easily yield 20t/ha, and the wine tastes quite different.
"Darling is well known for its fruity Sauvignon Blanc and spicy Shiraz made from these small berries. The cool sea breeze makes this a prime position for these cultivars." On average, Darling Cellars receives 7 500t of grapes per season, which is turned into about six million litres of wine. Approximately four million litres are bottled or used for bag-in-box wine. The remaining two million litres are sold under various brands in South Africa or overseas.
Darling Cellars' production is divided equally between bottled and bag-in-box wine. In 2010, the winery bottled 250 000l for the local market and in 2015 this soared to 1,3 million litres.
According to Riaan, Darling Cellars is hoping to be included in international research company Nielsen's Top 20 brand rating for bottled wine sales in supermarkets. The winery's Chocoholic Pinotage is the best-selling by volume in local supermarkets at the moment.
"We launched it three years ago and it has taken off spectacularly– it's our single-biggest seller. We also sell a lot of Chenin Blanc and Sauvignon Blanc in the Reserve range. This year we also launched Cinful, which is Cinsaut, in an eye-catching
red-labelled bottle. We put serious wines in funky labels. The label draws the customer and the wine will make sure we get repeat sales," he says.
Four years ago, Darling Cellars joined Vinimark, a distribution company based in the Western Cape, and has now outgrown many of its facilities. The Darling Cellars warehouse is too small and the bottling line runs continuously. "We're very proud of this," says Riaan. "It's a huge success for us, helped by excellent distribution and backed by clever promotion."
Export market
The company's biggest overseas market is Denmark, but the company's exports have declined as a percentage of its overall output. Whereas 55% of the wine produced by Darling Cellars is exported today, it was 90% just a few years ago.
"The local market has grown a lot. It provides us with a solid base and cash flow, even though the weak rand plays in our favour for exported wine. There are price drivers and higher price increases for us locally, but then the weak rand helps to offset this – so this combination works well for us," says Riaan.

Staff matters
Darling Cellars has steered clear of mechanisation where possible, and cartons are packed and unpacked by hand. Riaan explains that this is because "we need to invest in the country and the people at source".
"We have 65 full-time employees and usually about 30 casuals at any time." The Darling Trust is the charity of choice for Darling Cellars and the company's donations are mostly used for preschool education. They also support the Huis van Heerde Children's Home in Morreesburg, where Riaan lives, as well as several causes that their staff are involved with.
Business strategy
"The long-term strategy is to build a successful brand because we don't want to be in the bulk wine business anymore," explains Riaan. "We need to be in the R40 to R50 price bracket in local supermarkets, but we also need to be cost-effective, because the cheaper price tier has greater demand. We're trying to sell as little bulk wine as possible and as much bottled wine as possible."
Darling Cellars achieved considerable success in 2015. Among a host of awards won last year, some of Darling Cellars' top achievements included receiving a double gold at the Veritas Awards for their Premium Sauvignon Blanc 2015, while the winery's Wooded Sauvignon Blanc/Semilion 2015 was named the Grand Champion Dry White Wine at the South African Young Wine Show.
"We decided to push boundaries and employ a new head winemaker, Pieter-Niel Rossouw, and a new white wine winemaker, Maggie Venter. Maggie won these awards with her first harvest," says Riaan.
Nothing succeeds like success
Riaan, who has been CEO of Darling Cellars for five years and with the company for 14 years, says he always knew there was untapped potential. "The awards will help a lot because our challenge is always how to sell [our wines] by spending as cost-effectively as possible.
Now we need to keep building on this, push the boundaries on distribution in the local market and expand the markets in Europe, China and the US. Then we want awards for the red wines being bottled in January 2016."
Darling Cellars is successful "because we have a very stable core management team, we manage our finances well and are bottom line and cash flow driven. For this we need good management information and have some of the best quality systems and management information in the business – so this all adds up to help us succeed."

Phone Riaan de Waal on 022 492 2276 or email him at [email protected].
This article was originally published in the 29 January 2016 issue of Farmer's Weekly.