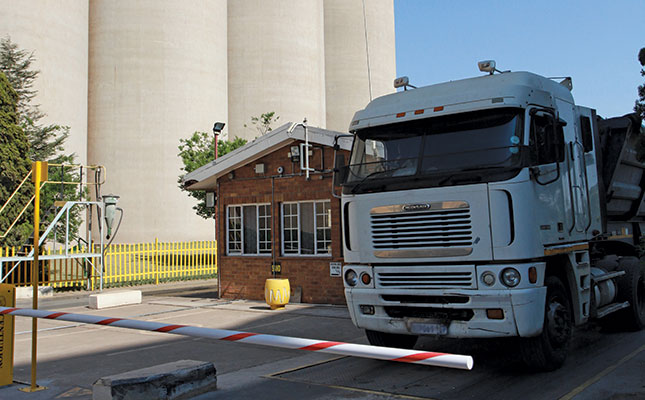 Because so many South African farmers rely on road transport to get their goods to the  point of sale, many invest in their own vehicles to ensure secure, timely delivery. However, the recent spate of arson attacks on trucks and long-distance haulers raises the question of whether most farmers are geared up to deal with the risks of transporting goods by road.
Understanding the risk
It is important to note that these attacks did not start recently; they have been taking place for at least a year. Popular opinion has linked them to the recent spate of so-called xenophobic attacks, but the sad truth is that this important part of the South African economy has been under severe pressure from criminal activity for quite a while.
The damages have also been linked to civil unrest, but the South African Special Risk Insurance Association, which deals with unrest-related claims, is of the opinion that these losses are usually the result of 'normal malicious damage'.
What is clear is that, irrespective of the source of the attacks, owners of long distance haulers and businesses that transport goods regularly by truck need to understand that their property is at risk and that, as with all business ventures, appropriate precautions should be taken.
Fleet management basics
If you are in this position, your insurance broker and insurer should be able to structure an appropriate risk management solution for your fleet. The challenge is that farmers frequently underestimate the scope of risk associated with owning a transport fleet, or even a single truck.
Indeed, it is particularly those farmers who own only one or two vehicles who often lack a structured fleet management plan. They fill up their trucks and simply transport their goods to wherever their market happens to be, seemingly oblivious of the risks along the way.
This is shortsighted and can be dangerous. To begin with, running a fleet of delivery vehicles safely and successfuly involves selecting the vehicles with care and keeping their intended use in mind.
While price is often the determining factor in the choice of vehicle, a prudent business owner will look at additional factors such as service options, spare part availability and cost, as well as fuel consumption and comfort.
Just as important is choosing and overseeing the drivers, ensuring that proper driver training has taken place, and establishing firm rules.
Some of the factors that a vehicle owner should be aware of, and enforce as part of the risk management programme, include speeding, harsh braking, panic and incident alerts, battery tampering, driving when fatigued, either in the day or night, route planning and deviations, and no-go zones.
Depending on the service provider, the advantages of a risk management programme include the following:
Your fleet is monitored 24 hours a day, 365 days a year;
A risk consultant is at your disposal;
A driver training programme is part of the service;
The fleet has less downtime;
The chance of accidents and hijacking is
reduced, saving you money on excesses;
You save on fuel;
Speeding violations are reduced;
Maintenance costs are lower;
Should a vehicle be stolen or hijacked, recovery is usually easier as you have access to both your telematics provider and the police.
Finally, by having a properly structured risk management programme in place for your fleet, and aligning this with your insurance programme, you will be better placed to find an
insurer that will cover your vehicles at an appropriate premium.
Andries Wiese is head of New Business Development at Hollard Insure. For more information visit, www.hollard.co.za.