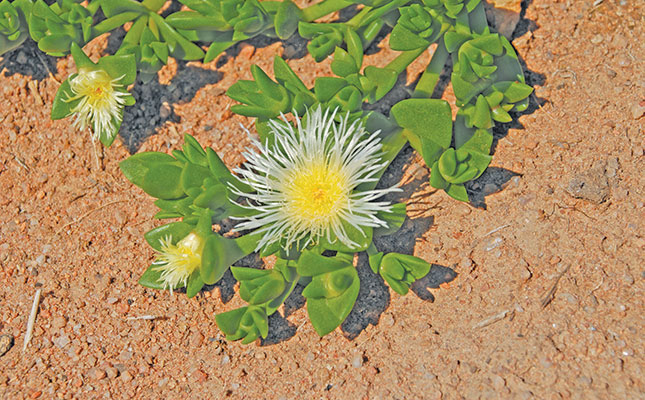 Over the past decade, succulents have soared in popularity, thanks to the growing demand for alternative medicines, as well as gardeners seeking out drought-tolerant, easy-to-grow plants.
The fragmented nature of South Africa's succulent industry makes it difficult to quantify the value of local production, but in the US, nursery sales grew 64% between 2012 and 2017, surpassing the edible and grow-your-own-food categories, according to the 2017 State of the Industry Report.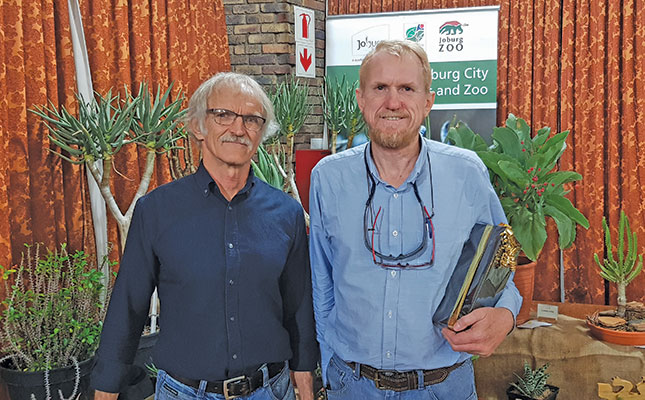 "An inability to keep up with the rising demand has fuelled illegal harvesting, creating a black market worth billions of dollars," says Anthony Rausch, chairperson of the Johannesburg Succulent Society, an affiliate of the Succulent Society of South Africa.
"This, together with habitat loss and overgrazing in sensitive areas, is threatening the existence of almost a third of these plants."
Thieves convicted
In California, there have been numerous reports of smugglers being caught with thousands of dollars' worth of succulents, in particular the rare Dudleya farinosa.
In South Africa, a Spanish husband and wife team were sentenced to 12 years' imprisonment earlier this year, suspended for five years, and a fine of R2 million after being caught with 2 248 succulents they had collected in the Northern Cape, Western Cape and Namibia.
Amongst the plants they had stolen were an endangered Aloidendron pillansii (giant quiver tree), as well as several other species listed in various threat categories on the Red List of South African Plants. The pair were also linked to a website hosted in Spain that offers a wide range of succulent plants for sale.
In May this year, four Chinese nationals, Yu Shi, Zeng Zang, Li Wei and Junbo Liu, were arrested after being caught near Kamieskroon in the Northern Cape with succulents worth an estimated R1,5 million.
Many foreigners pay poor South Africans a couple of rand for each succulent plant they harvest illegally, says Rausch.
Worldwide, the situation has become so dire that scientific papers describing the most recently discovered cacti species keep the exact location of the plants secret, according to Barbara Goettsch, who coordinated a five-year study for the International Union for Conservation of Nature's Cactus and Succulent Specialist Group in 2015.
Rausch confirms that similar practices have been adopted in South Africa: succulent specialists and botanists avoid publishing or sharing the GPS coordinates of newly discovered and rare succulent species.
Wild harvesting
In spite of enormous market demand and Southern Africa's favourable production conditions, local commercial production of succulents for the export market is almost non-existent.
Most of South Africa's succulents are produced for the local gardening market, which has grown well over the past few years due to homeowners' attempts to drought-proof their gardens.
Small volumes are also sold locally and internationally to the medicine and cosmetics market, with the majority of these producers keeping mum about their activities.
Plant material is primarily harvested from the wild. Aloe ferox, for example, is South Africa's leading wild-harvested, commercially traded plant species, with large volumes of plant leaves, derivatives and extracts exported to countries such as Germany, the UK and the US, according to the article 'Non-detriment finding assessment for Aloe ferox (bitter aloe)', published in the Government Gazette in August last year.
"In contrast, aloes are cultivated over hundreds of hectares in other parts of the world, such as California," says Rausch.
It is uncertain whether wild harvesting has a negative impact on A. ferox. According to the assessment, about 70% of the harvesting occurs on private land and 30% on communal or state-held land.
Tappers and landowners in the Western Cape have reported an increase in A. ferox populations, with sustainable wild harvesting having a positive impact on plant growth rates.
In the Eastern Cape, where picking is less regulated, conservation officials and community harvesters have noted a rapid decrease in populations, particularly in the rural areas surrounding King William's Town.
Production in a number of other countries is more scientific and better organised than in South Africa.
According to Rausch, plant material is often smuggled out of South Africa to countries in the East, such as South Korea and Japan, and to European countries, such as the Netherlands.
There it is hybridised into unique and better-looking plants than the parent material. These are then mass-produced using tissue culture.
"It's ludicrous that we're not cashing in on this market, considering we have the perfect climate to do so. But this has been happening for almost 400 years. The Netherlands has become famous for their flowers with our pelargoniums and bulbs," he explains.
Production knowledge is also lacking in South Africa, which means that most growers venture into uncharted territory.
"It's one thing to grow a few succulents in your garden, but a whole new ball game when you try to produce them commercially. You can't learn everything you need to know by merely looking it up in a book. You have to link up with other producers to find ways to overcome challenges."
Prospective producers should therefore carefully observe the succulents they want to grow in their natural habitat, and then experiment with these on a small scale before establishing large plantations.
"The production region will influence not only growth, but the chemical composition of the plants. So look at the slope, the microclimate and whether the plants are growing in shade or not. A plant growing behind rocks in the desert won't grow well if it's planted in full sun."
To reduce competition with other countries, Rausch advises farmers to choose species that take long to mature and are difficult to grow in other parts of the world.
"You need something that's truly unique, almost like ostriches, that would cost too much to produce somewhere else."
Outstanding properties
Species that have good market potential include A. ferox, which has laxative, detoxifying, anti-inflammatory, antibacterial, anti-viral and anti-parasitic properties; the kanna (Sceletium tortuosum), valued for its mood-enhancing properties, and Hoodia gordonii, which is an appetite suppressant.
The fruit of the Hottentot fig (Carpobrotus edulis) can be processed into jams and syrups, while its leaves have antiseptic properties and can be used for skin burns and insect bites.
"We underrate our own plants and prefer to eat imported products. Hottentot fig, however, makes for great stews," he says.
Rausch adds that Adenium spp. and Cyphostemma spp. are ideal for gardening and have excellent hybridisation potential. They also suit the modern architectural trend of patios and balconies, and survive well in pots. They are hardy, survive the heat, provide good colour and have interesting forms. Another key benefit is their low maintenance.
Production challenges
"Succulent production has the ability to revolutionise the Karoo by significantly increasing farmers' income per hectare," says Rausch.
"This isn't possible with sheep, as only so many can be produced on a piece of land. With the right mix, thousands of plants can be grown on the side, almost like forests used for timber."
The truth, however, is that farmers usually manage a specific commodity and do not have the time or capacity to cope with the difficulties that come with another crop.
Succulents are specifically challenging in this way, as attention is needed all the way from production to the development of new markets and the logistics associated with these. In addition, plant material to be exported must comply with various standards, and these are even higher if the material is aimed at the cosmetic or medicinal markets.
Livestock farmers may also not necessarily be interested in plant production.
According to Rausch, the best solution for these farmers might be to pool resources.
"If you don't have the time or capacity to produce succulents, you could still cash in on the market by renting out land or paying someone to manage production on your behalf.
Producers could also create a type of co-operative to bring scale to projects and reduce initial infrastructural and production costs," he advises.
Government could help with market development by promoting South African succulents at international trade shows, and making it easier to export them legally.
Rausch suggests a permit system, as used in the fishing industry, to allow producers to collect small volumes of seed at specific times of the year in protected areas.
"The commercialisation of rare plants will actually help to safeguard them against extinction," he says.
Email Anthony Rausch at [email protected].