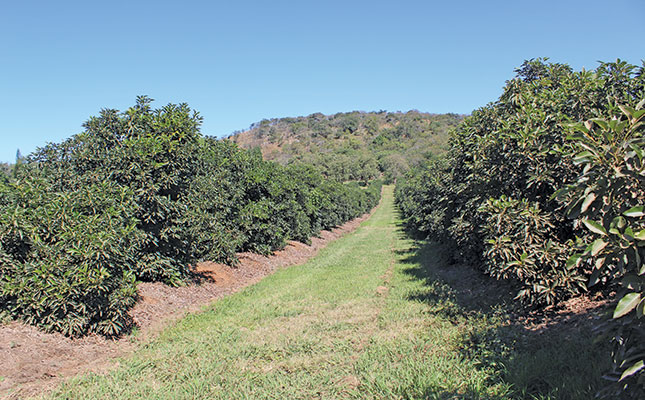 The popularity and profitability of avocados and macadamias have resulted in a double-edged sword, with theft of the produce becoming increasingly rampant.
During the past season, the macadamia and avocado industries suffered losses of over R160 million and R24 million respectively.
READ Macadamias take Hazyview vegetable farmer to the next level
Lizel Pretorius, CEO of Macadamias South Africa, said investigations into theft were ongoing.
"It would appear that syndicates are working together, and crime that starts at the farm gate travels all the way up the value chain, aiding a broader crime industry. There is also a further ripple effect as the loss of income impacts job opportunities and government's tax income."
She noted that since macadamia nuts had a lengthy shelf life, it was easier to store and move the stolen goods at various times.
"The circumstances under which much of the [stolen] nuts are processed to kernel are unhygienic, so it becomes a health hazard."
Edrean Ernst, an avocado farmer and area director of the South African Avocado Growers' Association in the Letaba region, said that security operations had been ramped up over the past few seasons as the theft of avocados had become an increasing problem.
"We find that the thieves move from region to region to target farms with less security.
"The theft mostly takes place at the beginning and end of the season as we suspect that the activity in the orchards in high season is a deterrent. The large area of bearing orchards in the beginning of the season also makes it difficult to police the whole area."
READ Drone technology maximises macadamia production
"These avocados are generally immature when they are stolen, and efforts to police immature fruit on the market also helps to keep stolen fruit from being sold."
He noted that the operations of the thieves were becoming more organised, with stolen fruit being washed, packaged and sold at fresh produce markets.
Pretorius and Ernst urged farmers to report any incidence of theft so that trends could be established, and the police could start viewing the thefts as priority crimes, rather than treating them as isolated incidents.
READ Top Sussex breeder's extreme measures to beat stock theft
Ernst said it was difficult to police the value chain, and that the best place to prevent the theft was on the farm.
"Each producer needs to do what they can to prevent the theft from taking place in the first place."