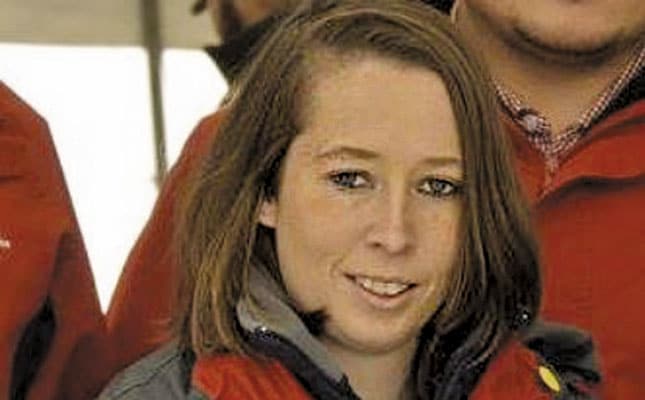 She recently attended the US Institute of Food Technologists annual meeting and conference in Chicago in the US and completed a course on traceability.
Traceability is the ability to access any or all information relating to a product such as red meat throughout its entire life cycle, by means of recorded identification. This is the definition given in a paper by Petter Olsen and Melania Borit in 2013. Presently, South Africa does not have legislation in place that enforces the implementation of traceability systems. Yet it is clear that these systems are becoming essential for every business in the country's food industry.
Traceability means more than simply capturing data; it means sharing the data in a useful way. A traceability system can thus function as an important tool for food protection, defence, safety, sustainability and food security.

What does it involve?
A traceability system consists of keeping records of 'critical tracking events' (CTEs) and 'key data elements' (KDEs). CTEs are touch points for traceability, where data is collected or shared as a product or animal is moved. For example, CTEs for a beef carcass on its way from farm to fork may include, amongst others, the birth of the animal and when it was moved from the farm to the feedlot.
The advantages of traceability systems – Alex McDonald

KDEs include data related to the three pillars of traceability:
Location identification;
Product identification;
Movement identification.
KDEs include a weaner's unique identification code received at birth, as well as data pertaining to the movement of the animal to a feedlot, the location of the feedlot and the registration number of the vehicle used to move it. Traceability systems are varied, with each system having a different goal. System use will determine system choice. Some businesses introduce traceability to gain access to new markets. These companies will consequently focus on a system that captures all the KDEs and CTEs that are required by the specific market.
Other businesses may implement traceability to become more efficient and save money on labour costs. Here, the goal is to invest more money in technologies that will enable the capturing and analysis of data easily, quickly and effectively.

Two-way communication
In South Africa, a communication gap exists between consumer and farmer. Producers do not always know which target group they should aim for, or what the needs of a specific target group are. Traceability allows for two-way communication between producers and consumers, enabling companies and farmers to build better relationships with the consumer. An interactive website, for example, is an excellent tool to facilitate communication. It should have an option that allows both consumers and producers to keep track of a product and obtain information by means of a traceability code.

increased efficiency
Due to the cost price squeeze in agriculture, farmers have been forced to become more efficient. Here, a traceability system can help to decrease spoilage, improve processes and decrease waste while enhancing quality. By means of data collection and analysis, traceability allows a farmer to identify the cattle that produce superior calves – and these superior calves, with better average daily gain, will be more profitable at the feedlot. In this way, a traceability system allows a farmer to select the better quality calves; these cost the same in feed but produce more meat than others.
New markets
A traceability system allows for access to potential new markets. For instance, South African red meat producers cannot export meat to the EU without a traceability system. China, a potential market for SA red meat, is planning to introduce the same requirements soon. The implementation of a traceability system will be the only way to gain access to the enormous Chinese market.
The seven largest beef-exporting regions – the EU, Australia, Brazil, the US, Canada, Argentina and Uruguay – have all implemented traceability systems. In fact, all except the US legally require these systems. US food company Tyson Foods uses the voluntary traceability system to its advantage. It is one of the world's largest processors and marketers of chicken, beef and pork, as well as prepared foods such as appetisers and snacks. The company's total sales for 2014 amounted to $37,6 billion (R505 billion), with an average weekly production of 41 million chicken, 133 000 cattle and 383 000 pigs.
By using GS1 Global Traceability Standards, which allow for full-chain traceability, Tyson Foods is able to access the export market. (GS1 is an international nonprofit association that implements electronic commerce solutions to improve the efficiency of supply and demand chains.)
Voluntary traceability
The department of agricultural economics at the University of the Free State plans to host a representative from the Global Food Traceability Centre in the near future for training and education pertaining to the development of a local traceability system. The centre was launched in July 2013 and to address the challenges and opportunities of global food traceability implementation. It aims to become an authoritative voice on food traceability and provide applied research, objective advice and practical expertise through data collaboration for food product traceability.
The centre could assist the South African food industry to develop and introduce a framework for a voluntary traceability system. Because legislation could take years to be implemented, the objective is for producers to start and implement a traceability system voluntarily. Further education and support will be given to producers and other role players to help them introduce a profitable system on their farms that will help them meet their goals.

SA cannot afford to lag behind
A lack of traceability legislation should not dictate that South Africa lags behind other countries. By building our own system, which must be of an international standard, we can ensure that South Africa can compete in global markets and operate efficiently, while simultaneously building a brand.
Email Anné Calitz on [email protected].