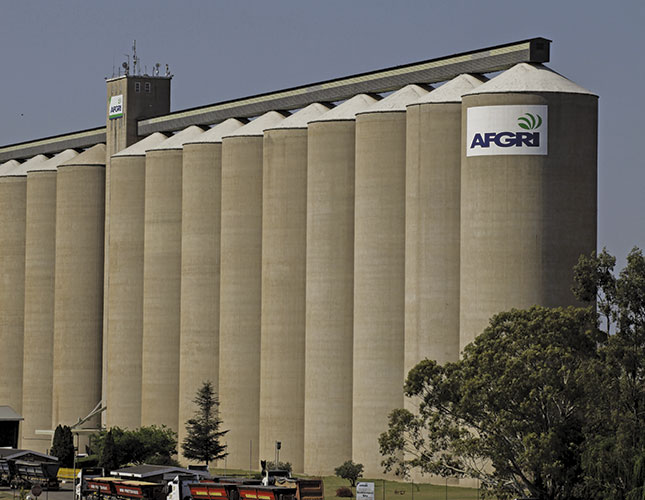 According to the 2015 Logistics Barometer conducted for the past decade by Stellenbosch University's department of logistics, of the nearly 80 million tons of agricultural goods transported within South Africa in 2014, the average travelling distance was 420km (domestic goods), 538km (exported) and 583km (imported).
READ:Managing risk in a tough environment
One of the largest agribusinesses in South Africa, ZZ2, which produces tomatoes, avocados, apples and stone fruit among others, reports that its transport costs as a percentage of total costs have increased by 6,3% since 2004. In that year, transport made up 2% of the company's total costs. This steadily rose to 4% in 2010, and it currently makes up 8,3% of total costs.
This is mirrored by data from the Citrus Growers' Association, which shows that total operating cost for trucks carrying citrus increased from R10,62/ km in 2010 to 15,32/km in 2015. Over this period, fuel costs rose from about R4,50/ km to roughly R7,50/km.
For smaller-scale producers, transport has become a make-or-break facet of production that has a major influence on diminishing margins. Not only are diesel prices increasing, but rail networks are not comprehensive enough, so farmers sometimes have a difficult choice to make when deciding on the best mode of transport for their products.
History of maize marketing and transport
To better understand the current situation, we need to go back to the 1930s and the decades therefter, when various government boards sought to control maize marketing in South Africa, says Alistair Christison, owner of the Freight Train Company, a transport consultancy.
In the mid-1950s, the Maize Board assumed responsibility for buying all maize grown in the country at a set price and reselling it both locally and for export. Should the price achieved be higher than that first announced, farmers would receive an agterskot or rebate.In addition to this, the Maize Board controlled all transport to receivers.
"Grain was delivered by farmers to their respective co-op silo and the board took delivery at that point," explains Christison.
The law at the time stipulated that the Maize Board was obliged to transport maize by rail if the distance was greater than 80km. This led the board to consolidate traffic into 90-wagonload shipments collected from as few silos as possible and then railed to inland consumers or export port elevators.
"Much of the maize emanated from branch lines where annual volumes were low, but government policy was to keep these lines in business to ensure development of rural farming activities," says Christison.
Farmers tried to grow as much as possible since they could sell it all to government, and it was government's business to find a market for it and pay the farmer the agreed price. Exports were the large-volume balancing factor between total production and local demand, although export prices were usually much lower. According to Christison, between 11 and 12 million tons of grain were grown per annum, with about eight million tons consumed locally and three to four million tons per annum exported.
Switching to road transport
With the disbanding of the Maize Board, co-ops became grain traders and purchased grain from farmers for resale. Small local grain traders also entered the market, buying small parcels for resale. On top of this, local millers stopped buying large volumes at the originally posted season long prices, and started buying parcels monthly to try to drive the market price down.
"Farmers found it cheaper to store grain on their farms and not always in silos. And individual farms could be accessed only by roads," says Christison.
The trouble was that farmers did not know from one month to the next where they might sell grain and at what price, and the relationship between co-op and farmer became more commercially distant.
"Farmers reduced output to try to stop market glut, and now, more than ever, needed a national body to help advise them on market supply-and-demand conditions. This emerged in the form of Grain SA, which was based in Bothaville," says Christison.
To reduce costs, railways began scrapping old rolling stock and start terminating contracts for single-wagon load traffic. To achieve this, prices were increased substantially as a way of chasing away unwanted traffic.
"Entire branch lines were identified and closed as being non-profitable, and some silos were simply cut off from the national rail network," explains Christison.
Today, the wagon fleet is less than half of what it was, while the locomotive fleet that can work branch lines is about 45 years old.
Fragmented
The current rail operating system calls for customers to book its transport needs about 12 days in advance. Ideally, rail wants to set up long-term flows for six months or more from point A to point B, so train and resource planning can be done well in advance.
In other words, says Christison, the railway is trying to move away from loading a few wagons at a time and away from seldom-used branch lines towards big-train load traffic at exactly the same time as the maize market is fragmenting into smaller parcels with frequent changes of source points and volume.
As a result of this, farmers have had no choice but to switch to road transport. Realising this, trucking companies have begun to market themselves specifically to farmers, even constructing suitable trailers. At the same time, legal payloads have increased from 28t to 38t, helping drive down rates. This fragmented market with short-term forward views suits road as it has the flexibility to change at short notice, says Christison.
Railways vs road: the figures
Road rates are also lower and are drastically affected if a back haul (returning with a load) is included. Single haul rates are approximately 70c/t/km. If a back haul is available, then each leg can be completed for 35c/t/km to 40c/t/km, compared with rail at 55c/t/km to 60c/t/km.
It is hardly surprising, then, that co-ops have chosen to invest in road transport, and they are unlikely to return to rail until these investments have been paid for, suggests Christison.
"Clearly, there's still a market for rail, especially where road cannot obtain back hauls or where volume flows enable train load freight, but in all other cases road prevails," he says. "The market share for rail has gone from 100% in 1980 to about 15% to 20% currently. If rail doesn't create innovative marketing, its share will continue to wither."
To make itself profitable again, the railway needs to adopt a trucker's approach to flexibility, allowing the train to go anywhere at virtually no notice, says Christison.
"Lease the locomotive load train out to users at a rate per day and rate per kilometre basis, just like car hire.
"Leave the train hirer – the grain owner – to decide how to optimise its use, and make sure that loading and unloading take place very quickly."
At the same time, track improvements should be carried out gradually to allow maximisation of axle loads, while maize lines that have been closed should be re-opened.
According to Christison, none of this will require foreign or extensive capital investment or any other form of cross subsidy. "The market should decide what mode to use and not be forced to use an uneconomical mode," he stresses.
Rail should produce innovative solutions to compete with others. If it cannot, then it should lose its monopoly position.
"Government must again revisit the policy of not encouraging or subsidising rural transport, especially when it comes to food. Instead, it should allow the maize industry to develop new markets for itself, especially biofuels."
Other examples
Prof Jan Havenga, director of the Supply Chain Management Centre at Stellenbosch University, says that with South Africa's roads making up 0,6% of the global road network and the rail network making up 2%, the country was grossly under-utilising rail.
"As far as freight is concerned, the world can be split into four parts," he explains. "North American freight railways are profitable and don't require subsidies. This is because they've exploited long, dense corridors as natural rail market spaces and got rid of branch lines. Europe's railways are successful passenger railways due to extremely high volumes and road congestion."
As these are subsidised, there is, to a small extent, a natural cross-subsidisation for freight. "Russia, India and China have state railways with massive government investment and support. In these countries, railways are institutions that act like engines of growth. If not profitable yet, they'll get there."

On the railroad to recovery
Noting that more investment in rail can mitigate rising fuel costs, Havenga says that rail in South Africa is on a solid track to recovery. Fixing the mistakes of the past will, however, take time. These include low investment levels between 1985 and 2005, an undermanned workforce, poor management up to about 2005, not enough densification (investing in heavy haul over dense freight corridors and using low-density lines for other purposes).
According to Havenga, it is much cheaper to transport coal by rail than by road, while the differential for maize is less. This is because the crop is seasonal, the route network is bigger, and railway is a fixed cost business. By collaborating on freight consolidation through the supply chain, the agriculture sector could mitigate the impact of fuel and transport costs, he says.
Turning to the condition of the roads, he suggests that correct access charges for national roads, which are in good condition, could be used to subsidise rural roads, which are deteriorating and hampering rural growth prospects.
Email Alistair Christison at [email protected].
This article was originally published in the 27 November 2015 issue of Farmer's Weekly.