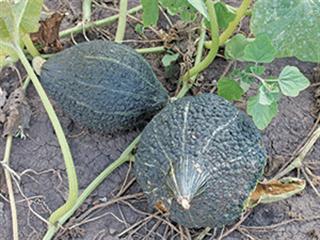 On Fridays, the elderly, the frail and the poor of Bokone, a village outside Mahikeng in North West, get free vegetables from the Letsha la Eleroi (LLE) community project. The household food security project, on a hectare of land, supplies poor families with fresh vegetables on a weekly basis. "Initially this was done specifically to feed the sick and the elderly," says project chairperson Beauty Tsokunyane.
She explains that the vegetable project is slowly progressing into a commercial smallholder operation. Surplus produce is sold to the community and two major retailers, Boxer Supermarket and Pick n Pay in Mahikeng. "We produce enough for the beneficiaries and for our market." Bokone has a high unemployment rate, especially among the youth and women. Like many other villages in South Africa, HIV/Aids is also a big challenge.
This prompted a group of women to try and do something about the situation in 2007. Initially there were more than 30 members, but now there are 11. "We started the Letsha la Eleroi project to do home-based care," recalls Beauty. "We supplied home-based care to the elderly and HIV/Aids infected people in the village who could no longer access the clinic."
The project is linked to the local Montshiwastad clinic, and is registered as a non-profit organisation. It also organises the collection of medication for bedridden patients.

Beauty Tsokunyane, chairperson of the Letsha la Eleroi vegetable project, says their produce is of a high quality and is in demand by local supermarkets.
Nutritious food
A few months into the feeding scheme, they realised that poverty was a huge problem in the village, and many sick peope could not afford to eat healthy, balanced meals. "Because people were not eating well, their health was affected," explains Beauty. "Children need to have good, healthy food to do well at school," she adds. The women divided themselves into two groups; one participated in a home- based care programme while the other started a vegetable garden.
They grew vegetables such as tomatoes, onions, cabbage, spinach, beetroot, pumpkin and green pepper. "These are vegetables which we know are basic for every household." They have used communal land which was the site of a Methodist church mission. "The church moved to another site locally and said we could use this property." The property was neglected and overgrown with grass and weeds. When the clean-up operation was over, the LLE started knocking on doors to acquire the money to get the project going.

Under shade
They approached the North West Department of Agriculture and Rural Development (NWDARD). The department helped the community by sinking and equipping a borehole, fencing and donated implements, seed and fertiliser. The provincial forestry department donated shade netting.
"We decided to grow vegetables under shade to maximise production." As Beauty explains the Mahikeng area can experience harsh weather and temperatures can rise to 35°C in summer. Being able to grow some of the vegetables under shade gives them the advantage of semi- controlled conditions. "Shade nets help to reduce the amount of heat, sunlight, wind and cold the plants are exposed to. Because we are in the middle of a village, this helps to keep domestic animals, especially goats, away from the plants. It also protects them from birds."

The North West Department of Agriculture assisted the project by sinking a borehole and installing pumps and tanks for water storage.
Some vegetables, such as cabbage and pumpkin, are field-grown. These are not as sensitive as other crops and do well in direct sunlight. Production under shade involved the cost of erecting and maintaining the structures. After last year's growth in demand, especially from supermarkets, they had to expand the operation. "We built a 100m x 20m structure which cost us more than R80 000. The returns make the investment worthwhile. The structure should last for more than five years."
Extension services
The project has received support from local government departments. Apart from the infrastructure donated by the department of agriculture, they have received training and support from their extension officer. "The extension officer helps us with our production cycle planning and tells us how to control pests and apply fertilisers to different crops." Beauty says they are moving towards reducing the use of chemical fertiliser.
"We are making compost from vegetable leaves and rotting vegetables. We throw offcuts into holes and leave them for some time to decompose properly." She says this helps them save money on expensive chemical fertiliser. Beauty says the extension officer has shown them how to grow their own seedlings which means they can save on buying and transporting.
Markets
Because of the quality of the products, they have managed to grab the attention of two major retailers in Mahikeng. The project is supplying the local Pick n Pay and Boxer supermarkets. "It was not that tough to convince the stores to buy from us as the quality was excellent," explains Beauty. They supply the supermarkets twice a week. "Depending on seasonal availability, we supply about 200 bunches of spinach, 50 cabbages, 50 pumpkins, 10 x 10kg bags of green peppers and 10 x 10kg bags of onions twice a week to each store."
The community provides another market. "Most of our customers are women who sell food at different schools in the community." The women use community gatherings to market their products. "Through our community meetings, we teach people the importance of eating healthy meals and encourage them to grow their own vegetables," she explains.
"Because of the poor local economy, many people cannot afford to buy their own fresh vegetables."
Beauty says by growing their own vegetables, the community can ensure adequate nutrition. For those who do not have the means to grow vegetable gardens, the project steps in. "These are the families who receive free vegetables every Friday," she explains. People come to the centre to collect their vegetables, but for those who are too ill or too old to get there, the project delivers their vegetables, using transport from the department of agriculture. About 25 households receive free vegetables.

Beauty says the house on the property, donated by the Methodist Church, will be revamped and turned into a hospice.
Future plans
According to Beauty, the project is planning to expand its operation and is currently looking for a government farm to lease.
They have been able to save some cash, generated from sales, which helps to complement the R1 200 stipend they receive from the health department. However, Beauty stresses that this extra cash is only available once in a while when sales are good. "We share a portion of the profits after we've paid all our expenses," she explains.
"We are planning to turn the house, which is not in good condition, into a hospice for HIV/Aids patients," says Beauty. She explains that through their home visits, they have discovered that many families are not able to care for Aids patients adequately. "Some of the patients have no one to look after them. This is why we are planning to renovate the house and turn it into a hospices. It won't be cheap to run the hospice, hence the plan to farm commercially."
Contact Beauty Tsokunyane on 073 863 4541.