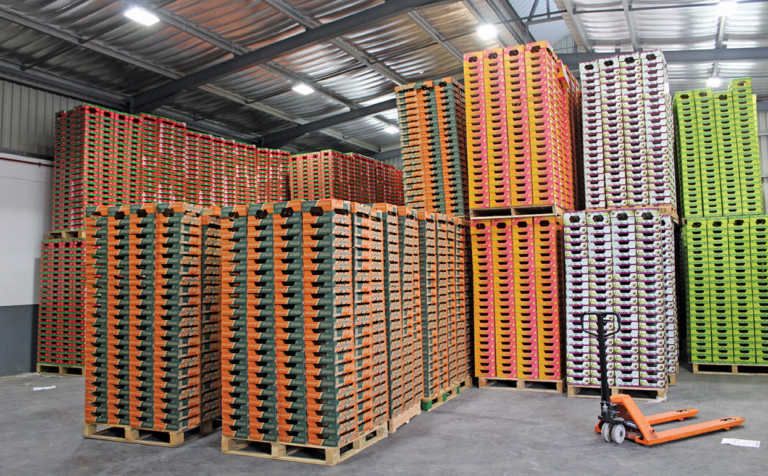 At the age of 68 and with six business books and a PhD behind him, Reuel Khoza has turned his attention to his original passion: farming.
As the owner of the second-largest avocado packhouse in South Africa, Koeltehof Packers in Kiepersol, Mpumalanga, he has started a new career when most people would be retiring.
READ Research findings on pollination of Hass avocados
Investing in South Africa's fast-growing avocado industry, previously unknown to him, he fell back on his father's wisdom.
"He taught me that when in a new situation, exercise 'intelligent ignorance'. This means you position yourself as a learner and absorb everything you can."
Returning to farming
Khoza grew up in Bushbuckridge, just outside Hazyview in Mpumalanga. His grandfather owned a small herd of cattle and he and his cousins alternated herding duties with school.
"My grandfather saw potential in me, so I began to go to school full-time. But the love of farming was already instilled in me."
He tells how he always slows down when driving past cattle on trips to the Lowveld with the family.
"They get so irritated with me. I tell them I'm admiring the cattle. So when I turned 60, my wife bought me a Boran heifer, and a new career in farming was born."
Khoza has since expanded his herd to 400 head on a farm in Machadodorp, near Mbombela.
In 2007, he began looking for a farm in the Lowveld that would also be the family home. As a result, he was shown Koeltehof farm.
"The investment was a bit of a stretch. But when my granddaughter saw the Wendy house in the yard, she pulled me aside and said, 'Umkhulu, buy it!'"
Khoza's philosophy is: first make it work, then survive, then prosper. Since acquiring the farm he has increased the area under orchards by 50% and the packhouse capacity five-fold.
Acquiring Koeltehof
When Khoza bought Koeltehof, it consisted of 200ha of farmland, 100ha of which were under avocado cultivation, and a 1 000m² packhouse. He has since converted an additional 50ha of the farmland to macadamia orchards, as well as upgraded the existing packhouse and added another 1 250m² state-of-the-art packhouse at a cost of R75 million.
This has expanded total packhouse capacity to four million 4kg-cartons a year.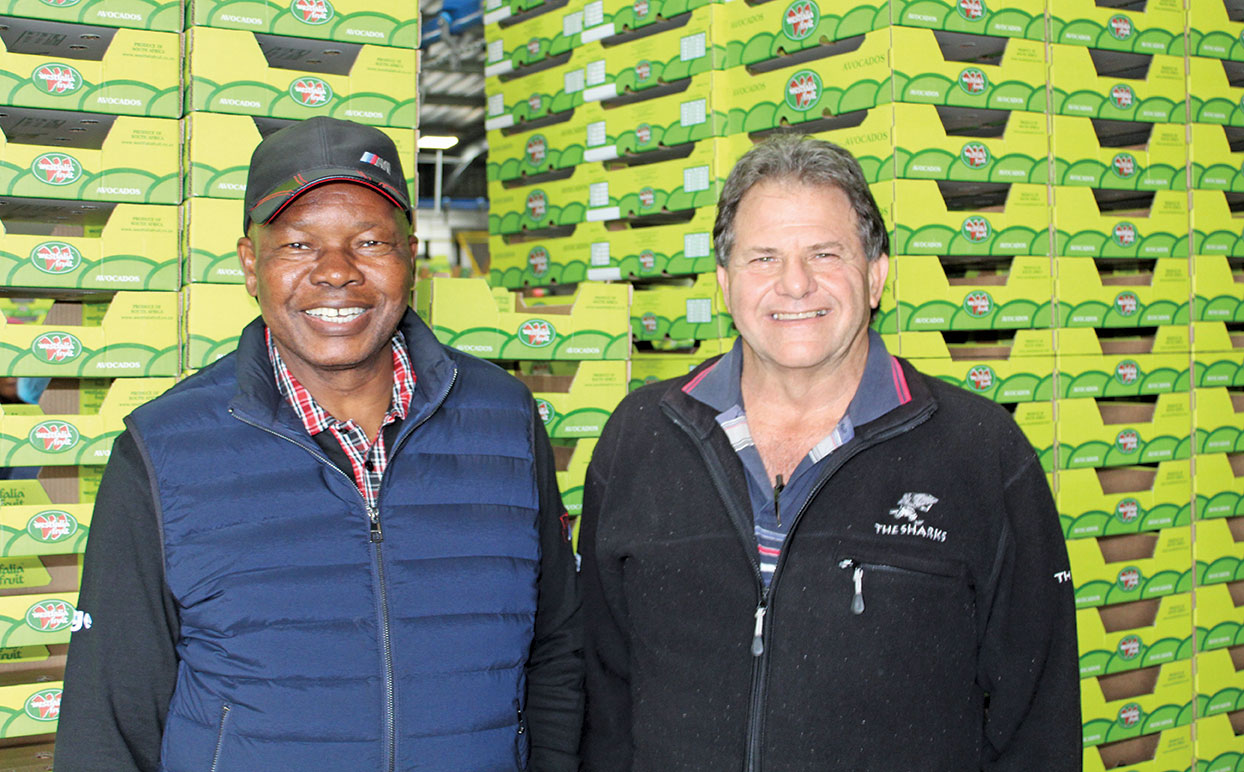 The upgraded packhouse has a larger pack line, an automatic bin tipper, and a high-tech sizer from the Netherlands. There is also an automated palletising station, which reduces the risk of injury to employees from picking up heavy loads.
The new packhouse has advanced machinery, dispatching and cool room facilities, which includes a system that maintains a 95% humidity rate.
Koeltehof packs Khoza's own avocados along with those of 23 other growers in the province, including the fruit of the companies Westfalia, Katopé and HL Halls & Sons.
Approximately 20% of the avocados are consumed locally while the remainder is exported, mostly to Europe.
READ How to grow avos
Khoza and his management team hold regular meetings with the growers to discuss yields and market nuances. They also constantly seek to optimise the performance of the packhouse and ensure that the growers are satisfied with their service.
With the anticipated increase in the avocado crop in the coming years, Koeltehof will need to be expanded yet again.
"It takes 18 months to two years to build another packhouse of this size. In the 25km radius around Koeltehof there's no alternative packhouse for the area's farmers, so expansion is inevitable," Khoza explains.
'Learn from those who know'
Khoza says that although his grandfather owned cattle, he still classifies himself as a first-generation farmer.
"If you've not had commercial experience, you can't call yourself a farmer. My neighbours here are all fourth-generation farmers. They have decades of knowledge behind them; they understand farming. One must be humble enough to know what you don't know, and be prepared to learn."
READ Good marketing knowledge key to fresh produce profits
Khoza acquainted himself with the best in the industry and learnt what he could from surrounding farmers.
"My neighbours in this area embraced me. They told their sons to address me as Oom as a sign of respect.
"I partnered with HL Halls & Sons initially; they rented the farm and I worked with them so I could be exposed to all of the elements involved in the farm and learn step by step, be it pruning, fertilising or packing.
"Everything that goes into farming I learnt gradually from those who knew."
He adds that this kind of apprenticeship is a crucial step to transforming the agricultural landscape.
"Partner with those who know. Our white compatriots have four generations of knowledge behind them. Don't allow prejudice to blind you. When you make a jump, it can't be too big a jump. It's impossible to succeed in life if you skip the crucial steps. My success has been in approaching these relationships with other farmers with this attitude, being humble and being ready to learn."
Getting practical
Khoza is also a visiting professor at Rhodes Business School in Grahamstown, where he lectures in business leadership, corporate governance and communications.
He strongly advocates creating opportunities for the practical implementation of theory learnt at tertiary institutions to bring about a successful class of black farmers and business people.
READ Investing in the future of farmworkers' children
He dreams of establishing an agricultural college that focuses on practical training and internships. As chancellor of the University of Limpopo, he saw thousands of students graduate with textbook knowledge but few opportunities to apply it.
"Black graduates don't have family farms to fall back on to implement their knowledge, and so we keep losing generations of would-be black farmers.
"White farmers must give new black graduates opportunities to serve an internship and work side by side so that these students can learn from the best. In this way, we'll challenge the perception that farming is only done by boere. Those of us in leadership positions must expose others to these opportunities so they can learn how to apply principles, not just understand them."
READ How to create successful, commercial black farmers
Khoza adds that the agricultural landscape has not been transformed largely due to a lack of political will to establish black farmers.
"We need to take a studied view of agriculture and establish goals, such as having 30% of our farmers black in five years, work out a plan and actively work towards it. We're just drifting, we're not planning […] so we'll not achieve any great success."
The funding challenge
He admits that accessing finance is a real struggle.
"To establish this packhouse took a huge investment. I was lucky because I started in the corporate sector, but even with a decent balance sheet, I struggled to borrow money. The banks made it so difficult; the red tape froze the process. We nearly didn't go ahead. Institutions that are supposed to be geared towards helping specifically farmers weren't helpful.
"I eventually got a loan from a commercial bank because my reputation spoke for itself, but how many other emerging farmers have that advantage? It takes money to make money and your average black person doesn't have money to establish a farm. We need a new design to finance emerging farmers that should not be based on cronyism and having friends in the right places."
Email Dr Reuel Khoza at [email protected].