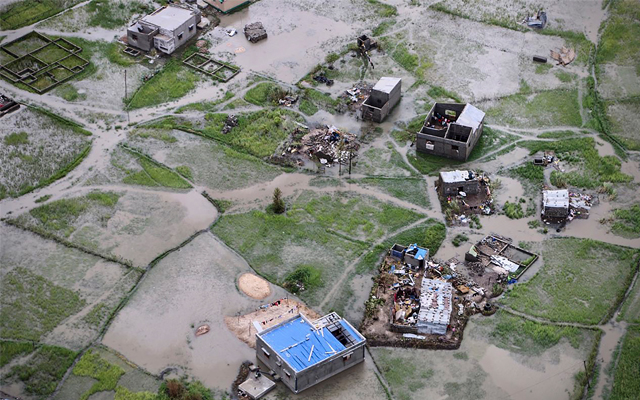 Governments and international aid organisations are still trying to take stock of the full extent of the damage caused by Cyclone Idai, which recently tore through central Mozambique and parts of neighbouring Zimbabwe and Malawi, resulting in devastating flooding across the region.
READ 'Drought has created a perfect storm for SA banks'
In Mozambique, it is estimated that 700 000ha of agricultural land have been destroyed, which will leave many farmers without a harvest this season.
This disaster came barely a month before the country's main crops were due to be harvested, and it was feared that this would lead to a food crisis for hundreds of rural communities.
The tropical cyclone, which struck early in March, has been described as the deadliest storm to hit Mozambique in the past 30 years.
"This is a major humanitarian emergency that is getting bigger by the hour," said Herve Verhoosel, senior spokesperson for the UN World Food Programme (WFP).
It was reported that more than 700 people had died to date, and more than 600 000 had been displaced in Mozambique, which was hardest hit. The death toll in Malawi stood at 60 and at 185 in Zimbabwe.
READ Free State declared a drought disaster area
A total of 1 400 cases of cholera had also been reported by the Mozambican health ministry.
"The next few weeks are crucial and speed is of the essence if we are to save lives and limit suffering," World Health Organization regional director for Africa, Dr Matshidiso Moeti, said in a statement.
It was also estimated that maize imports to Mozambique could double this year from the annual average of 100 000t to stave off the looming food security challenge, said Wandile Sihlobo, head of economic and agribusiness intelligence at Agbiz.
Lola Castro, director for Southern Africa at WFP, said that in terms of food security, the cyclone had been "devastating". She added that the WFP had delivered food aid to some
200 000 Mozambicans thus far, and was hoping to reach close to a million people over the next two weeks.
However, food aid alone would not avert a crisis, and farmers needed seed to replant crops as soon as possible before the harvest season ended.
Mozambican President Filipe Nyusi described the storm as one of the worst natural disasters in the country's history.
Join the Farmer's Weekly News WhatsApp Group for daily news updates.