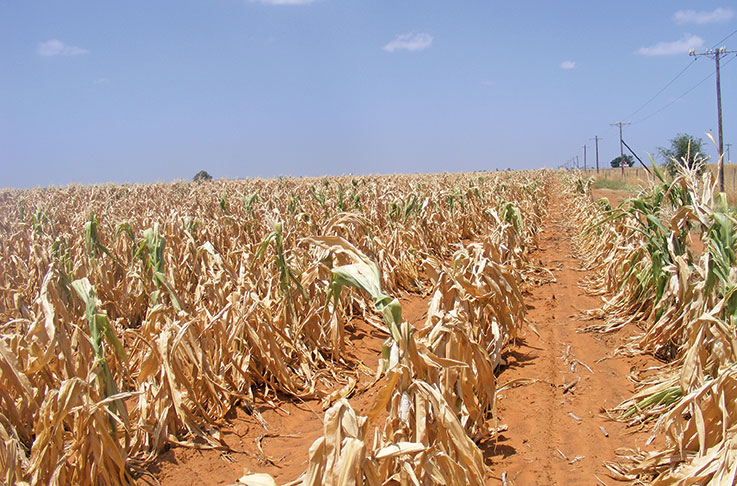 Finding solutions to the challenge of financing farmers during drought has become extremely difficult.
READ Farmers urged to be vigilant for crop pest infestations
Commercial banks in South Africa face enormous credit risks due to agricultural producers defaulting on loans and being increasingly unable to provide security for loans.
This was underscored by the fact that 61% of the approximately R160 billion in farming debt in South Africa was owed to commercial banks, said Prof Sanlie Middelberg of North-West University's School of Accounting Sciences in Potchefstroom.
She told Farmer's Weekly that many farmers were unable to repay their loans due to failed harvests, ever-increasing input costs, and low livestock prices.
READ Call to support Namibian drought disaster fund
"Agricultural land is typically offered as security by a farmer when applying for credit and a mortgage bond is [then] registered on the property. Decreasing value of agricultural land and the uncertainty about loss of ownership [due to land expropriation without compensation], negatively impacts the value of the collateral held by banks."
According to Middelberg, banks operated in a strict regulatory environment and reinsured their loan books by using the collateral provided by farmers as security.
Should the value of land decline by 30%, for example, the security offered to a reinsurer also falls 30%. The reinsurer would therefore require additional collateral.
Middelberg said it was consequently safe to assume that commercial banks that supplied agricultural finance were facing "a perfect storm".
READ How Free State maize farmer survived the drought
Besides having outstanding debt, defaulting farmers would no longer have access to loan facilities for planting or rebuilding livestock herds.
Many emerging farmers did not own land to use as security for funding, and the limited capital they have would, in all probability, be "swallowed up" during a drought.
Many farmers had left and would continue to leave the sector in search of more lucrative and less risky business opportunities.
If the drought continued and farmers kept exiting the sector, it could seriously affect food security in South Africa, she said.