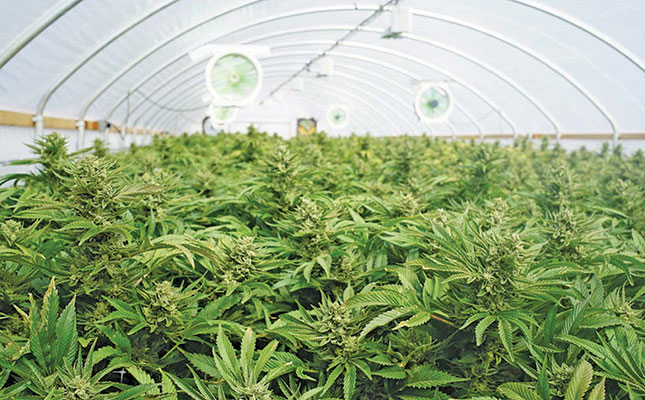 The Gaborone High Court will deliver judgment in a case in which Fresh Standard, a Botswana-based company, is fighting for the right to obtain a licence to grow hemp and cannabis plants for industrial use on Kangwe farms.
The company's attorney, Charles McErick, confirmed to Farmer's Weekly that a ruling in the case had been scheduled to be delivered in the court on 21 January 2022.
McErick stated that in 2018, the Botswana government, through that country's ministry of agriculture, had awarded Fresh Standard director and farmer Barend de Beer an exemption and licence to grow hemp and cannabis for industrial and medicinal purposes. However, a year later, according to De Beer, the government withdrew the licence.
McErick said the government had also sent law enforcement officers to raid De Beer's farm, and all the young plants had subsequently been uprooted.
"[De Beer] was never notified that government was considering withdrawing the exemption [and of] the reasons for the proposed withdrawal, [nor was he] afforded a hearing prior to such withdrawal as a principle of fairness and natural justice," McErick said.
He indicated that De Beer stood to lose contracts of around P750 million (about R1,02 billion) to supply hemp oil and medicinal by-products, following the cancellation of the exemption and the uprooting of his crops.
He was unable to indicate, however, whether De Beer intended to pursue legal action against the Botswana government for damages following next year's court ruling.
McErick said that De Beer had invested a significant amount of money in the hemp project and signed agreements to export hemp oil before the licence to grow and process the plants was cancelled.
According to court documents, De Beer had spent around P1 million (R1,35 million) on importing hemp seeds and an additional P500 000 (R676 000) on erecting tunnels, utilities, logistics and staff salaries, with a target of growing industrial hemp and cannabis on 10 000ha.
De Beer also noted in the documents that, through Fresh Standard, he had signed a five-year agreement "to export 5 000ℓ of hemp oil a month at US$3 000/ℓ (around R48 000/ℓ)".
At the time of publishing, Orelebe Mokgwathi, spokesperson for Botswana's minister of agriculture, had not responded to Farmer's Weekly's questions about why the ministry had cancelled De Beer's licence and instructed Fresh Standard to stop planting the crops, after giving De Beer an exemption to cultivate them.
However, Slumber Tsogwane, vice-president of Botswana, had recently indicated in a statement that that country's government did not encourage the farming of hemp and cannabis, and therefore could not allow the cultivation of the plants there.