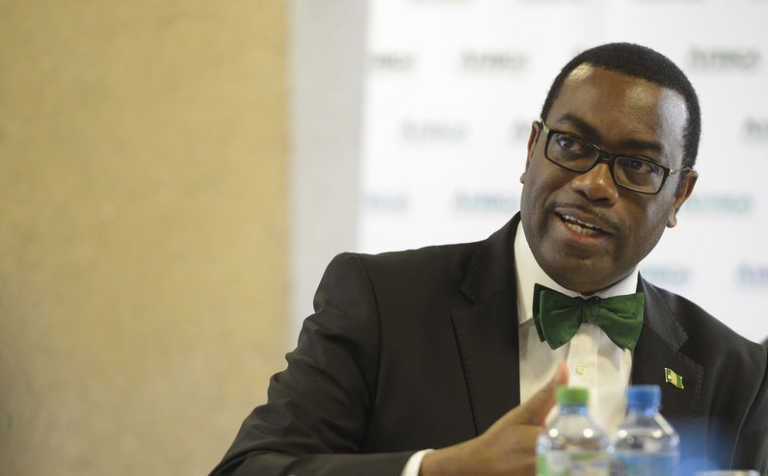 Adesina received the prize, which gives recognition to individuals who have advanced human development by improving the quality, quantity or availability of food, at a ceremony at the US Department of Agriculture in Washington on 26 June.
According to a statement by the WFP Foundation, Adesini had played a leading role in human development over the last two decades.
He had significantly expanded food production in Nigeria and introduced initiatives to give smallholder farmers across the continent access to credit, as well as "galvanizing the political will to transform African agriculture".
Adesina, who served as Nigeria's agriculture minister from 2011 to 2015, said his life mission was to uplift millions of people out of poverty, especially farmers in rural areas of Africa.
"As someone who grew out of poverty, I know that poverty is not pretty," he said.
Adesina also previously served as associate director for food security at the Rockefeller Foundation and was later vice-president of Policy and Partnerships at the Alliance for a Green Revolution in Africa (AGRA).
While minister of agriculture in Nigeria, Adesina introduced an e-wallet system that was instrumental in rooting out fertiliser distribution corruption.
The foundation said that his policies had expanded Nigeria's food production by 21 million tons, and the country had attracted US$5,6 billion (R73 billion) in private sector investment in agriculture, earning Adesina the reputation of being "the farmer's minister".
WFP Foundation president Kenneth Quinn said that Adesina's selection as 2017 winner reflected both his ministerial achievements and the role he had played in the development of AGRA.
"It also gives further impetus to his profound vision for enhancing nutrition, uplifting smallholder farmers, and inspiring the next generation of Africans as they confront the challenges of the 21st century," he said.
According to the ADB, Adesina had also recently received the 2017 Gene White Lifetime Achievement Award for Child Nutrition, been one of 17  global leaders appointed by UN Secretary General Ban Ki-moon in 2010 to spearhead the Millennium Development Goals, and been named Person of the Year by Forbes Africa magazine in 2013.
In addition, he had featured among the 100 most reputable persons in the world in a list released by SA-based Reputation Poll early this month.
Adesina is scheduled to receive the $250 000 (R3,2 million) WFP award in a ceremony in the US in October.
He said it was important to give hope, and turn agriculture into a business all across Africa to create wealth for African economies. "The World Food Prize gives me an even greater global platform to make that future happens much faster for Africa," he said.
Visit www.worldfoodprize.org for more information.