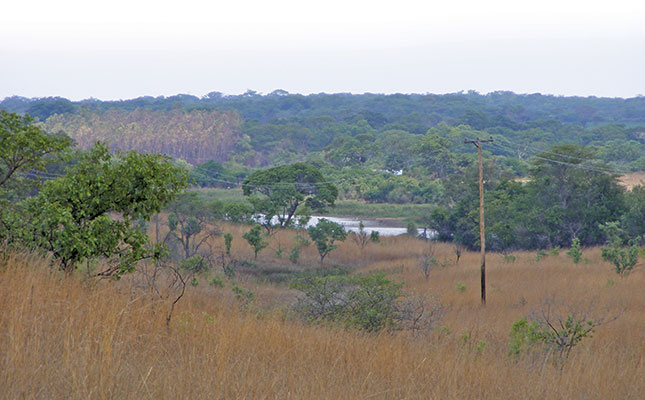 In October last year the Zimbabwean government introduced a similar programme for maize farmers, which has been credited for the increase in maize output, to around 2,2 million tons, this year.
The programme spent US$253 million (R3,8 billion) to support farmers to grow the staple crop on 153 000ha.
Encouraged by the programme's success, the government has raised US$140 million (R2,1 billion) to finance winter wheat production, aiming to put about 70 000ha under cultivation.
Vice President Emmerson Mnangagwa said ministers approved the command livestock model on Monday, 8 May.
Mnangagwa announced the Cabinet decision when he delivered a public lecture at Midlands State University, in Gweru in central Zimbabwe, on 10 May, saying: "Cabinet on Monday authorised that we proceed with [the] command livestock programme, targeting beef, dairy and poultry and the production of associated equipment.
"This will trigger economic activity as agro-processing companies, transporters, marketers and retail and related services will be distributing stock feeds to farmers, creating additional employment."
He added that the improved cereal harvest, estimated at 2,7 million tons, including small grains, would help improve stock feed supplies for the livestock farmers who would be selected to participate in the command livestock scheme.
Adopting this state-led approach to animal husbandry follows the government recently approving an US$18 million (R270 million) investment to revive the Cold Storage Company, a government-owned meat-processing concern.
Joseph Made, minister of agriculture, recently reported that 600 000 livestock farmers in four south western provinces were already stacking hay and creating paddocks under the command livestock initiative.
Speaking to Farmer's Weekly, Made said: "Like I said a few weeks ago, Namibia has offered to support us, the same for Botswana. They have well-developed livestock sectors and they will help us. With regard to Namibia they have very special breeds of beef cattle and goats that we feel can help improve our stock." Made added that the initiative would prioritise beef and dairy production, before incorporating smaller stock.
Livestock farmers have welcomed the initiative, saying the government had appeared to favour and support crop producers, with yearly subsidised inputs and market access.
Paul Zakariya, executive director of the Zimbabwe Farmers' Union commented on the programme, saying:  "Livestock producers need support [just] as crop farmers do. It appears that all these years much support was going to crops while livestock was ignored. With this initiative, this very important sector should improve in terms of animal population and quality, farm implements and machinery."
"This is a good initiative that will get us up in a big way".