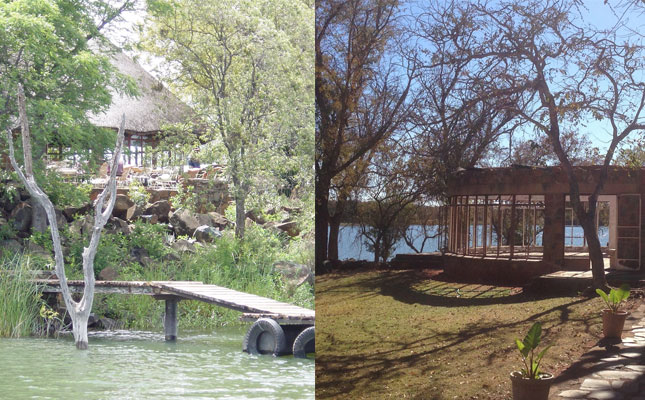 The Bembezi Wildlife Conservancy and Portwe farming concern in Zimbabwe remained illegally occupied by the Zimbabwe Republic Police (ZRP), despite claims by Zimbabwe President Emmerson Mnangagwa that the country "was open for business".
This was according to Ben Freeth, spokesperson for the SADC Tribunal Rights Watch, Zimbabwe.
"The ZRP's ongoing occupation is in flagrant disregard of a confirmed court order issued in September 2007 compelling them to vacate the farm and return it to its lawful owner Dave Joubert," he said in a statement.
The Bembezi Lodge was built in the 1990s to accommodate the growing popularity of hunters, tourists and fishermen.
The invasion of the estate had, however, resulted in the withdrawal of the large hunting quota and the cancellation of summer lodge bookings after armed members of the ZRP threatened booking agents at gunpoint and warned them not to take any further bookings.
According to Freeth, the police attempted but failed to attract visitors to the lodge and instead used it to entertain high-ranking officers and politicians, as well as for private meetings.
Damage to property on the farm included the destruction of three hunting vehicles, tractors and Joubert's personal vehicle, amongst others.
Attempts to conduct an audit of all property continued to be thwarted by political interference and senior police officers.
At the time of the police invasion, the farm was running the following programmes:
1 000 ostriches  for export to European markets;
100ha planted to maize for silage for ostrich feed;
20ha planted to lucerne for ostrich feed;
50ha planted to paprika for export;
3ha planted to vegetables for the local market in Bulawayo, communal neighbours and neighbouring gold miners.
Freeth said the entire operation was run with highly-trained black Zimbabwean managers supported by a permanent staff of 60 and between 100 and 150 contract workers from the local rural community.