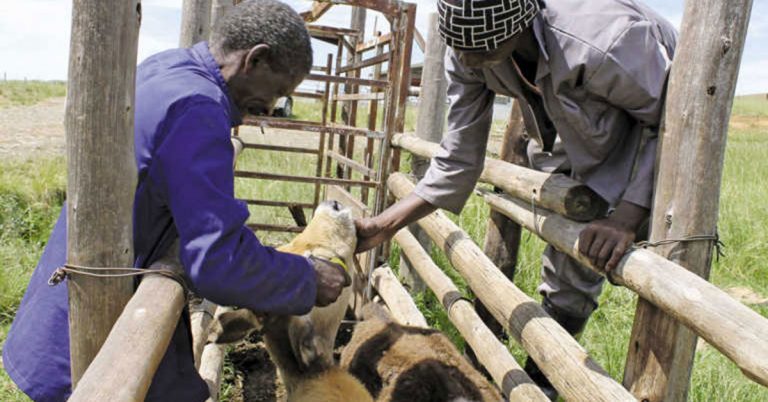 With above-average rainfall expected, the Red Meat Producers' Organisation (RPO) has expressed concern about vaccine shortages.
James Faber, chairperson of the RPO, said: "Diseases such as brucellosis have a serious impact on production and we can't seem to get definite answers about Onderstepoort Biological Products' (OBP) ability to supply vaccines for an outbreak.
"I've already received phone calls from four farmers who can't obtain the necessary vaccines."
Dr Faffa Malan, manager of the Ruminant Veterinary Association of South Africa, said if the forecasts of above-average rainfall were realised, there would be an increase in ticks, biting flies, midges and mosquitoes.
"The more insects, the higher the chances that animals might contract disease. Throughout the country, farmers need to discuss possible risks with their veterinarians and mitigate their risks."
Malan added that prevention was better than cure. "It's important to vaccinate animals early and correctly. Recently, it came to light that 100% of animals that were correctly vaccinated against Rift Valley fever had antibodies against the disease. However, only 30% of animals vaccinated in a 'concerning way' had antibodies. It's important that the cold chain should not be broken when it comes to vaccines."
Malan said young animals were the most vulnerable when it came to the spread of disease. "The moment farmers see an uptick in midges or flies, they must take it as a warning sign and act immediately. Don't wait for a disease to break out in your area."
Farmers could also mitigate risks by taking animals to higher-lying areas. "[Water] pans are the first place where outbreaks start," he said.
Faber told Farmer's Weekly that the main concern with vaccines was that OBP was the sole manufacturer in South Africa. "We have an excellent network of pharmaceutical companies in the country. If they are enabled to produce these vaccines, I'm certain the free market will be able to sort out this issue soon enough."
Gerhard Schutte, chairperson of the National Animal Health Forum (NAHF), said the organisation was aware of the unavailability of products.
"At the moment, we don't have enough vaccines available due to certain constraints at OBP. The NAHF is in discussion with OBP on the matter."
He added that OBP remained a strategic national asset. "We'll have to work hard to find solutions to this pressing dilemma. From our side, we believe in continued constructive co-operation."