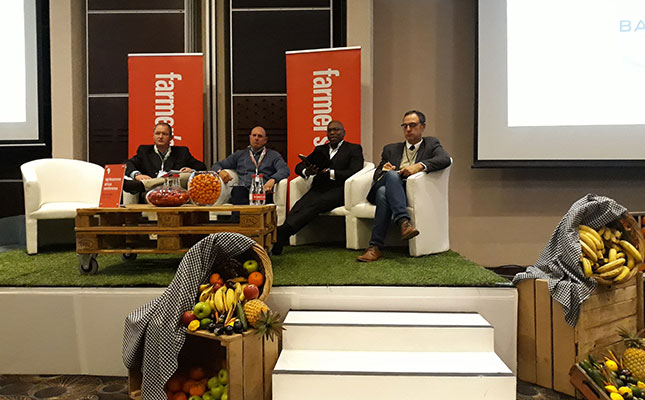 Over the past 10 years, the fresh produce market value chain was estimated to have generated over R140 billion worth of turnover in the agriculture sector.
This was revealed by the CEO of the Joburg Fresh Produce Market, Ayanda Kanana, during his address to the Agribusiness Africa Conference hosted by Farmer's Weekly in Kempton Park, Johannesburg, on 10 July.
Kanana's address dealt with markets as a driver of rural and economic activity in South Africa. He told delegates that despite questions being asked about whether markets were a dying breed, the platform remained relevant.
"From a financial point of view, there is no question that we are contributing," he said.
Kanana also announced a decision had been made by the City of Johannesburg to allocate R300 million for the revitalisation of the Joburg Market over the next three years.
Jaco Oosthuizen, CEO of the RSA Group, the largest fresh produce agents on the continent of Africa, spoke about the role of markets and agents in enabling market access.
He said a healthy fresh produce market structure allowed all participants, regardless of size, to compete on the same playing field.
"The South African commission-based fresh produce market system is unique in the global arena in facilitating low barriers of entry and access by all participants," he said.
Dr Justy Range, development manager for Freshmark Systems, spoke about the fresh produce trade within the context of the Fourth Industrial Revolution. He highlighted the dangers of pursuing technology for the sake of technology, saying emphasis had to be more on the people and processes in a market system than the technology aspect.
Range said in his view, the current technology fitted the market processes like a glove, adding that in South Africa, we were in the fortunate position to be able to facilitate trade of fresh produce at a very low cost.
However, during the panel discussion at the end of the session, Oosthuizen highlighted that we could not afford to drop the ball when it came to technology. This included aspects such as mechanisation to handle produce more effectively, or to improve communication, for example.
"If markets don't move with technology, they will become irrelevant," he said.