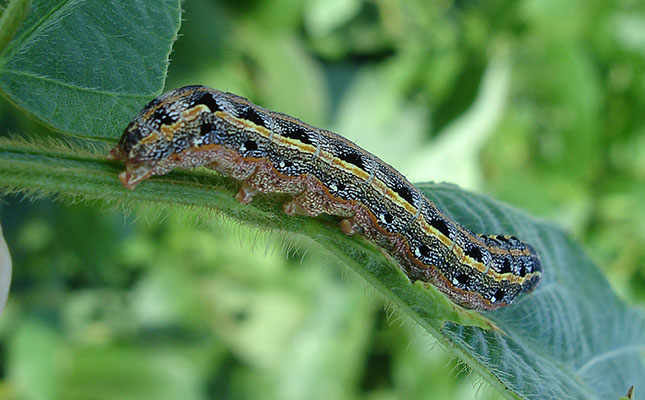 Farmers have been urged to remain alert to the presence of fall armyworm (FAW) during the 2019/2020 crop production season, and to regularly scout their crops for larvae and eggs in their lands.
Roedolf Nieuwenhuis, owner of Crop Watch Africa, told Farmer's Weekly that based on historical data collected by the company, large quantities of moths were detected in traps during the same period the previous season.
"If farmers are observing moth activity in their traps, it is very important to go scouting for eggs and larvae," he warned.
He said that while it could be a mammoth task for large-scale commercial farmers, it was very important, as early detection could be the key to containing FAW outbreaks.
He advised farmers to proactively spray registered agrochemicals in areas where they detected the pests.
Nieuwenhuis added that a list of registered agrochemicals was available on the Department of Agriculture, Land Reform and Rural Development's (agriculture department) website.
However, the department cautioned that the pest could rapidly develop resistance to agrochemicals, and therefore recommended that agricultural chemicals used for spraying were rotated within the cropping season, according to resistance group and mode of action.
Reggie Ngcobo, agriculture department spokesperson, advised farmers to contact a chemical representative for advice on agrochemical control options.
"Growers and community members can call the nearest, local agriculture centre for technical advice."
Currently, FAW was present in all provinces in South Africa; however, the level of infestation varied by province, district or area, according to the agriculture department. Nieuwenhuis noted that Mpumalanga, particularly the Lowveld, was a hotspot for the pest.