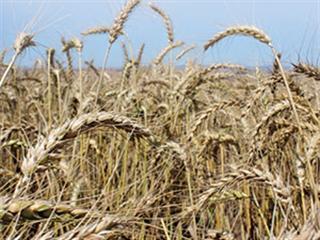 In 2012, the average wheat yield in the Western Cape was about 3,66t/ha. "If the area doesn't receive good rainfall before the end of May, we will have a very poor harvest," Blanckenberg added. At the time of going to print, Philadelphia had received 7mm of rain compared with the long-term average of 63mm in May. "The last time we received so little rain during May was in 2004 and the average wheat yield was about half a ton lower than usual then," he said.
The Crop Estimates Committee recently released preliminary planting and yield estimates for winter grains based on a survey conducted in April. The figures showed total wheat plantings in the Western Cape could yield 272 000t compared with 285 000t in 2012. Since 2008, the area planted to wheat in the Swartland declined by about 50 000ha due to farmers favouring a crop rotation system, similar to the one followed by farmers in the southern parts of the province, in order to manage weeds better.
As a result, it was unlikely that the province would soon again produce more than 300 000ha of wheat. Grain SA's representative in the Overberg and grain farmer from Caledon, Richard Krige, said that by the end of May, 95% of plantings in the region would be in the ground and that rainfall in the area was down by about 25mm compared with the previous year.
Krige said the area planted to wheat was likely to be similar to last year, but oats and barley plantings were down as farmers were planting more canola. According to the Crop Estimates Committee, the expected area planted to malting barley was 78 700ha, which was 7,3% less than the 84 940ha planted in 2012. The expected area planted to canola was 55 000ha, which is 10 900 ha more than the 44 100ha planted in 2012