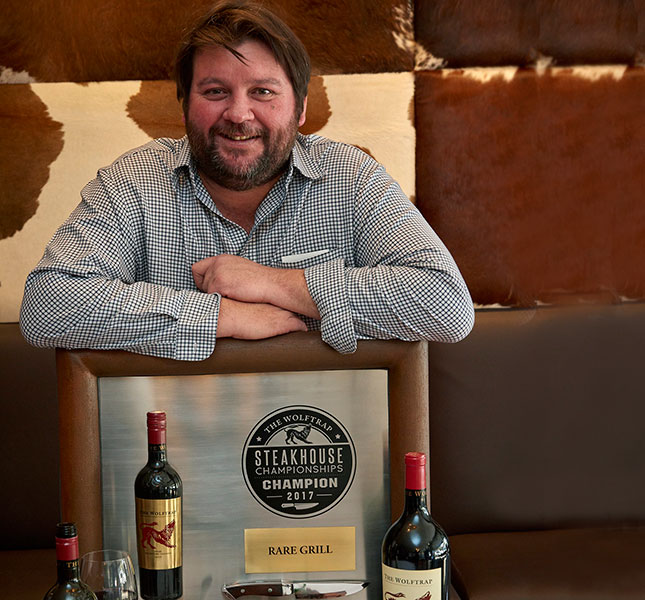 The awards were presented at a steak feast hosted by last year's winner, The Local Grill in Parktown North, Johannesburg.
Little Havana in Umhlanga Rocks took second position and The Local Grill in Parktown North was placed third.
Rare Grill owner Greg Bax said: "For an intimate steakhouse like Rare Grill, such an accolade is really going to put us on the map."
The restaurant also won the inaugural Newcomer of the Year award.
Head judge of the competition, Pete Goffe-Wood, said: "Rare Grill is a gem, an owner-operated steakhouse where Greg personally mans the grill and takes immense pride in the quality of his beef."
More than 150 steakhouses countrywide competed in this year's Wolftrap Steakhouse Championship. The finalists were assessed according to a strict score sheet that focused on the steak on the plate, the side dishes and the quality of the hospitality.
Two other awards introduced this year were Steakhouse Legend of the Year (won by The Godfather in Centurion), and Steakhouse Chain of the Year (awarded to the Cattle Baron Group).
The final Wolftrap Steakhouse Championships results for 2017 were:
Rare Grill, Kenilworth
Little Havana, Umhlanga Rocks (2015 champion)
The Local Grill, Parktown North (2013, 2014 and 2016 champion)
The Godfather, Centurion, Pretoria
The Cricketer, East London
Beef Boys Grill, Potchefstroom
HQ, Cape Town
Karoo Cattle and Land, Irene, Pretoria
Jayz Grill, Pietermaritzburg
The Grumpy Griller, George