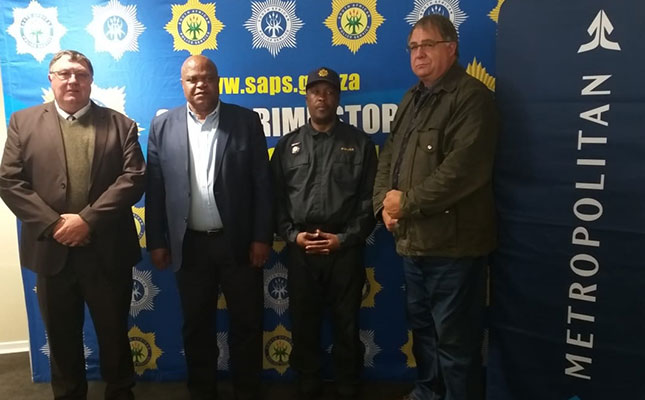 Free State Agriculture (FSA) has welcomed the deployment of 48 additional vehicles made available by the South African Police Service (SAPS) to ensure rural safety in the province.
Jakkals le Roux, chairperson of the FSA safety and security committee, said rural crime was a serious matter in the Free State, and that these vehicles would go a long way to ensure improved service from the SAPS.
He said rural crime had a negative impact on the entire province, but the districts along the Lesotho border were particularly badly affected.
"Our biggest challenge is stock theft. Other crimes include burglaries, theft and pilfering. The good news is that these [vehicles] will be used for rural crime only."
According to Le Roux, this would result in increased SAPS visibility in rural areas and improved reaction times during incidences of crime. The success of crime prevention and management, nevertheless, depended on the successful implementation of the SAPS' Rural Safety Strategy (RSS).
He thus called on the Free State's agriculture sector to develop and nurture efficient lines of communication with local SAPS structures.
"The development of mutual trust between all the role players is of the essence to efficiently combat crime and the efficient roll-out of the RSS," he said.
Lieutenant General Moeketsi Sempe, the SAPS Provincial Commissioner for the Free State, said in a statement that the vehicles had been made available as part of phase one of the RSS to address crimes in rural areas in conjunction with agricultural communities.
He thanked FSA for the good co-operation between the police and the organisation.