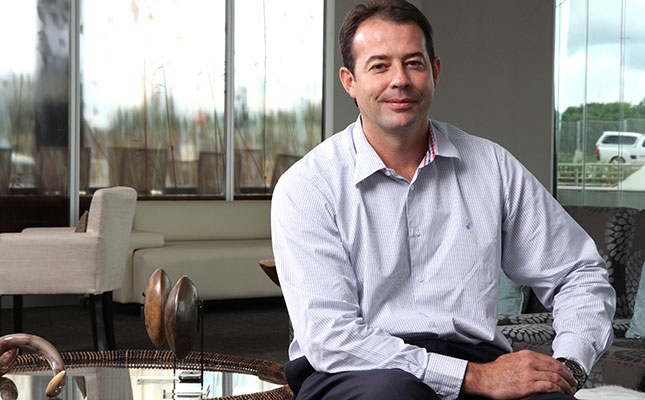 The long-time CEO of AFGRI Group Holdings, Chris Venter, has indicated that his recent resignation will allow him the opportunity to further pursue his passion of promoting food security.
Venter, who spent 15 years with the company and the last 11 as CEO, explained that there was nothing untoward about his intended move from the company.
"It was an amicable parting. I would not have committed to being available for the next 12 months to provide any support where needed to AFGRI if it wasn't."
He added that after his years at the helm, he wanted to embark on a new adventure. This would entail acting on a long-time dream to establish an investment company that intended to use digital platforms to link strong commercial farming entities with small-scale farmers where they could trade products and source inputs for mutual benefit.
"My passion has always been about strengthening food security in the food and agriculture sectors," Venter told Farmer's Weekly.
A statement issued by AFGRI said that another veteran leader at the company, Tinus Prinsloo, had been appointed as acting CEO.
The statement added that Johan Geel, formerly the company's chief operating officer and chief financial officer, would be returning to the company and his previous role as COO.
Michael Wilkerson, chairperson of the board, thanked Venter for his "leadership and substantial contribution" as CEO.
"He was instrumental in re-shaping the group around a vision to drive food security in the region through a focus on the grain value chain. Chris played a leading role in positioning AFGRI as a leading agricultural, financial services and foods business in South Africa and beyond," he said.