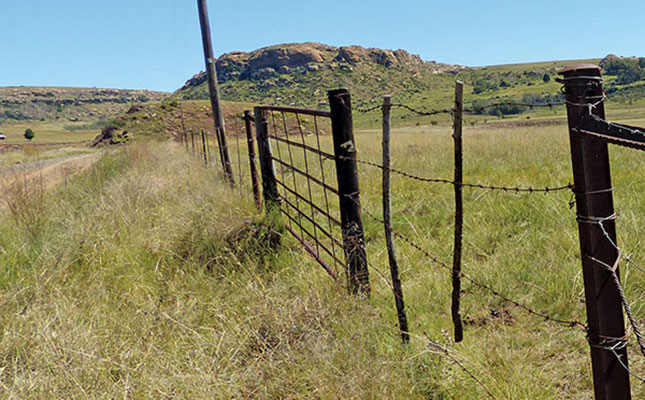 An analysis of the South African Police Service (SAPS) statistics on farm murders and attacks shows farm murders are at its lowest level since 1996, with farm attacks increasing since 2012/13, says Agri SA.
In a report by Agri SA entitled 'Farm Attacks – One of Agriculture's Challenges', shows that in 2017/2018 there were 561 farm attacks, and 47 farm murders.
Speaking to Farmer's Weekly, Kobus Visser, Agri SA's director for rural safety said the findings were based on statistics which SAPS released in Parliament.
Visser said Agri SA decided to compile the report following the question and answer session by political parties in Parliament to clarify these statistics for the public.
"Any murder is a statutory offense and is possible to trace back to a case number. Whether the actual SAPS statistics are accurate I cannot say," he said.
READ Crime – what SA is best known for?
The report indicated that since 1996, the most farm attacks, 722, were recorded in North West, followed by Gauteng with 644. Most murders occurred in Gauteng (69), while 61 murders were reported in both KwaZulu-Natal and North West.
"In the analysis of Gauteng's statistics, it is important to take into account that most farm attacks occur on smallholdings," the report said.
"There are a number of things that influence these numbers. Increased attacks on farms correlate with an increase in armed robberies, murders, hijacks and business robberies throughout South Africa, as national crime statistics of the previous year showed. A decline in murders could be [the result of] provincial agricultural organisations [providing] more information about security and farm safety to their members, and farmers are becoming 'hard' targets," Visser said.
Farm attack statistics from SAPS included crimes against commercial farmers, smallholding owners involved in a farming activity, developing farmers, farmworkers, their family members and visitors, the report said.
Visser said rural communities were vulnerable as any assistance from emergency services was not as accessible as in cities.
Download the full report 'AgriSA Farm Attacks'.