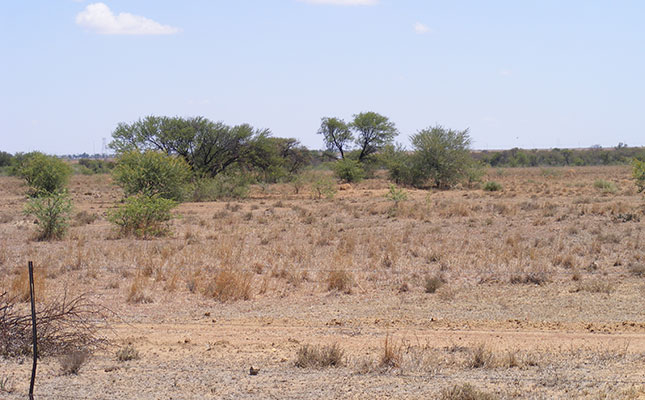 The Agbiz/IDC Agribusiness Confidence Index (ACI) now averages 49 points, with readings of 50 points or below indicating contraction in SA agribusiness activity.
"This essentially means agribusinesses are downbeat about business conditions in the country. The Index was last seen in this contractionary territory during the drought season of 2015 and earlier part of 2016," an Agbiz statement on the latest ACI results said.
The statement explained that of the 10 sub-indices, the ACI, Employment, Capital Investment, Economic Conditions, and General Agricultural Conditions were largely responsible for the overall confidence decline.
More specifically, unfavourable weather conditions in the Western Cape, uncertainty regarding land reform policy, and weak international demand for SA maize exports, amongst other factors, contributed to the negative agribusiness sentiment.
Agbiz's statement said that, largely due to reduced crop production in the Western Cape, SA's agribusiness sector had shed 109 000 jobs in the first three quarters of 2017.
As a result, the Confidence Regarding Employment sub-index had declined from 59 points in the third quarter of 2017 to the current 58 points.
"Capital Investments Confidence deteriorated by 20 points from the third quarter to 44. This is the lowest level since the first quarter of 2010. Such despondency amongst [SA] agribusinesses is not surprising, given the rise of a notion of expropriation without compensation, along with other controversial land reform statements, from the ruling party," the statement continued.
The ACI's Confidence Regarding Agricultural Conditions sub-index declined 37 points from the previous quarter to the current 28 points.
Not only was this also due to ongoing dry conditions in the Western Cape, but SA's summer grains production areas had also recently experienced unseasonably dry and cool weather that delayed plantings.
The biggest negative trend in the latest ACI was the 37 points decline in the Economic Conditions Confidence sub-index to 22 points.
The Agbiz statement explained that this reflected downbeat expectations for the country's overall economic growth performance in 2017. This negative sentiment was strengthened by the SA Reserve Bank's forecast of 0,7% economic growth for the year.
While it did not provide figures for these, Agbiz's statement said that the ACI's Turnover, Net Operating Income, Volume Exports, Market Share, Debtor Provision for Bad Debt, and Financing Costs sub-indices all showed improvement in sentiment compared to the third quarter.
"This was partially due to the benefits of the large harvest of the 2016/17 [summer crops] production season," the statement said.