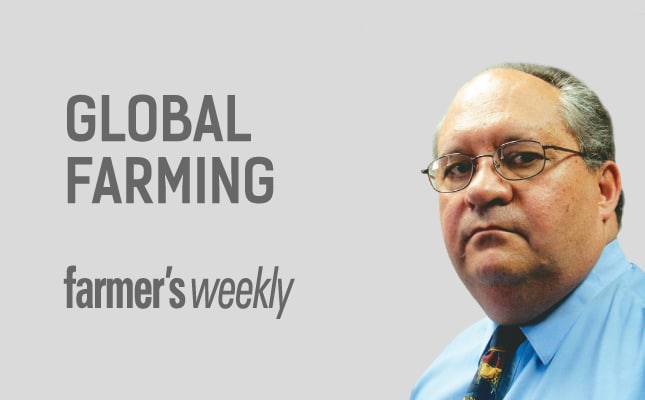 Despite serious warning signs, we do not yet live in a failed state. This is one where the government is no longer able to govern.
In South Africa, the institutions that protect and maintain democracy are still largely in place and working efficiently. The free media manages to resist all attempts to muzzle it. And the judiciary remains independent.
READ Politics and farming are intertwined
The economy continues to operate within a free market system with a well-functioning monetary system, property rights guaranteed by the Constitution, and well-developed, regulated capital and equity markets.
For all this, though, the economy is not performing well, and this could quickly result in foreign investment moving to more lucrative options.
The agricultural and mining sectors were the only two that reported positive economic growth in the second quarter of 2017.
Attempts to change the charter of the Reserve Bank and to use government pension funds to bail out failed semi-governmental institutions, and threats to expropriate land without compensation, are recent examples of government's attacks on free market institutions.
South Africans are not willing, however, to allow the capture of public enterprises to continue, as can be seen from the demonstrations by Cosatu and others.
And Afriforum, the SA Council of Churches, the Institute of Race Relations, the FW De Klerk Foundation and other organisations all work hard to secure the future of our institutions.
Miserable failure
But the grim fact is that several government institutions can no longer fulfil their roles. Unfortunately for agriculture, many of these failures affect commercial farmers' ability to provide affordable food. Land reform springs to mind here.
As we know, government has failed miserably in its land reform attempts In every province, numerous farms handed over to beneficiaries are no longer productive. The fact that it is the farmer who produces food, and not the farm, seems not to be understood by government.
From time to time, a well-designed land reform model is developed by civil society. Usually, this is lauded by politicians as the ideal solution to land reform problems.
Workgroups are appointed, but all too soon, some politician or other brings up expropriation without compensation, and all bets are off.
At the same time, a large number of parastatals have failed. One of these is Onderstepoort Biological Products, which has proved unable to provide quality vaccines to farmers in recent years.
The sooner private supplies of vaccines are made available, the better.
Despite all of this, South Africa's commercial farmers regularly produce surplus food in our resource-poor country.
The sector is already performing functions that are the responsibility of government. Exporting industries have developed their own systems of phytosanitary certification to meet overseas standards, the private sector has taken over the education and further training of workers, and producer organisations are heavily involved in mentorship projects for emerging farmers.
A Zimbabwe-style land grab is unlikely to happen in South Africa. But farmers and their organisations will have to take legal action to ensure that property rights are safeguarded.
And government will remain unable to facilitate effective land reform.
The bulk of food production will still be carried out by commercial farmers.
In short, government's ability to provide services will decrease, and farmers will have to fend for themselves. The role of organised agriculture and producer organisations will become more important than ever in the future.
Dr Koos Coetzee is an agricultural economist at the MPO. All opinions expressed are his own and do not reflect MPO policy.