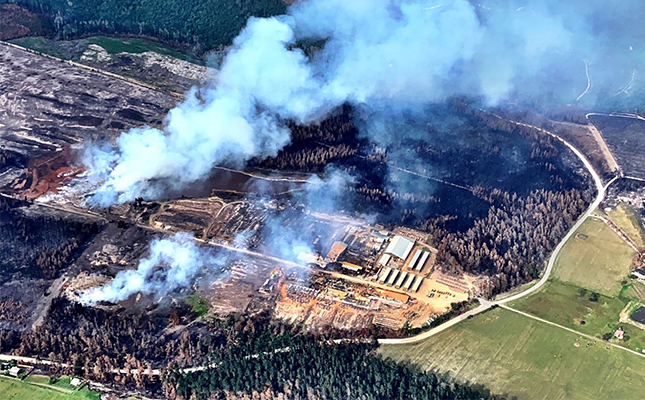 Clearing invasive species from a hectare of land could easily cost a landowner between    R12 000 and 15 000, according to Cobus Meiring of the secretariat of the Southern Cape Landowners Initiative.
Speaking to Farmer's Weekly, Meiring said the cost of clearing invasive species could be extensive. However, if managed correctly the cost could be reduced, and having an invasive alien plant control plan in place was the first step towards better land management.
READ Consider the environment when expanding your farm
The initiative is a public platform for landowners and land managers, who have an interest in the control and eradication of invasive alien plants.
The Department of Environmental Affairs recently made a call to all landowners to clear invasive species. In terms of the Conservation of Agricultural Resources Act (CARA) and the National Environmental Management: Biodiversity Act, 2004 (NEMBA), farmers must have control plans in place.
In addition, in terms of this legislation, landowners were legally responsible for the control of invasive alien plants on their properties. Schedules listing declared weeds and invasive species were contained in these acts, the department said.
READ Invasive trees halve broiler heating costs
According to Meiring, the valleys, hillsides and catchment of the Great Brak River, which falls within the Mossel Bay Local Municipality in the Western Cape, had become densely infested with invasive alien plants such as black wattle (Acacia mearnsii) and pine trees such as the Pinus pinaster.
The impact of these plants on the environment was complex and devastating to the natural integrity of the river, lagoon and the estuary, which heavily depended on it for a good quality freshwater supply.
"[The recent] unstoppable wildfires raging through the Southern Cape served as a rude wake-up call to many communities in the region, and [the town of] Great Brak [River] is no doubt a very high-risk prospect, given the prevalence of invasive alien plant biomass surrounding the town," Meiring said.
He explained that many landowners were responding to calls to clear their land of invasive alien plants, reduce unnecessary biomass around their residences, and clear firebreaks to reduce the risk of wildfires.
READ Emergency eradication plan for Palmer amaranth weed
However, much still needed to be done, and landowners were encouraged to comply with legislation and manage their land to the best of their ability and within their means, Meiring said.
"Because landowners don't get incentives for doing this, we try to assist with creating control plans, and assessments for them, which [reduces] some of the costs," he said.
Email Cobus Meiring at [email protected].