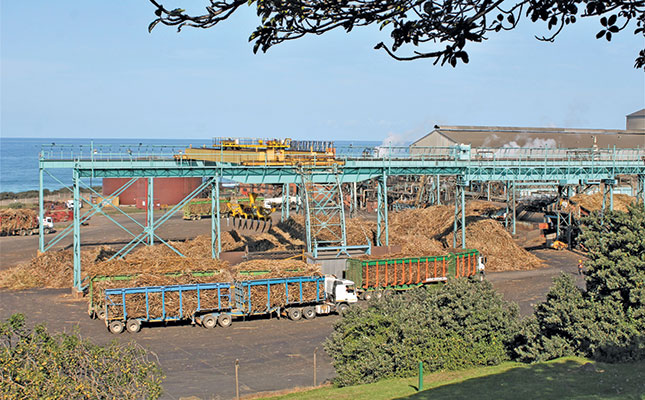 With the local sugar industry under severe pressure, the production of sustainable aviation fuel (SAF) would give South African farmers a better alternative than the oversupplied global sugar market, where farmers were selling sugar at a loss.
This was according to Rex Talmage, chairperson of SA Canegrowers, speaking to Farmer's Weekly, following an announcement by the association that the local industry could potentially produce 433 million litres of SAF a year.
READ Vegan demand presents new opportunities for marginal sugar farmers
This figure was contained in the findings of a joint study by SA Canegrowers and the Roundtable on Sustainable Biomaterials on the viability of using South African sugar cane to manufacture aviation fuel.
Talmage said in the short-term, incorporating sustainable aviation fuel into an industry diversification strategy would help to sustain the one million livelihoods that already depended on the local sugar industry.
"With demand for local [sugar] cane from both the sugar and SAF industries, local farmers would have an opportunity to grow their operations, creating more employment opportunities. Hopefully, the increased demand will even create room for many new entrants into the [sugar] cane farming industry."
READ SA sugar industry losing billions due to dumping
Talmage added that the report focused on the viability of using South African sugar cane to manufacture SAF, and highlighted the interventions that would be required at a government and industry level to ensure the successful diversification of sugar cane into the production of ethanol.
He said the study did not anticipate significant adaptation for producers, but said South Africa would need significant capital investment to make the project viable.
"As aviation fuel is a highly specialised product, the infrastructure costs to produce it will be relatively high."
According to the report, by diverting 50% of the 19 million tons of sugar cane produced by growers each year towards ethanol production, the industry could produce approximately 700 million litres of low-carbon ethanol annually for the local or international biofuel markets.
This ethanol could then be converted into 433 million litres of SAF for the aviation industry.
Trix Trikam, South Africa Sugar Association (SASA) executive director said, "The industry has been experiencing a general decline due to serious challenges such as the introduction of the Health Promotion Levy, sugar imports and insufficient tariffs".
He added that producing products other than sugar could mitigate the economic losses experienced by the industry and improve its sustainability.
"Biofuels is one of the revenue streams that the industry can venture into, provided there is an enabling policy environment and an attractive subsidy mechanism to cover price differentiation for producing both bioethanol and aviation fuels. This could be done through converting the 800 000t of sugar which is currently being exported at a loss."