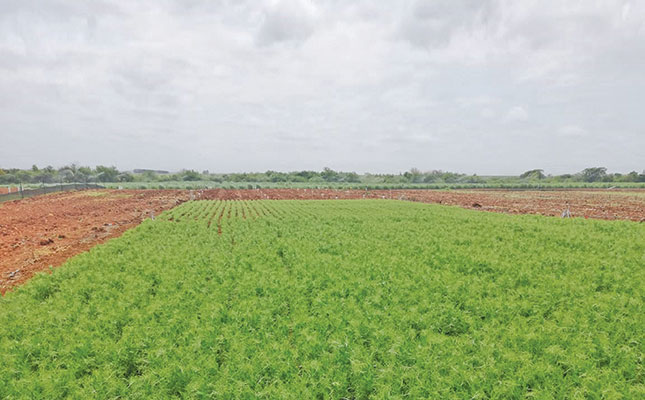 Soya beans are widely used as an animal protein replacement, so why the move to yellow peas?
When seed companies in the US started robust breeding programmes for soya beans some 25 years ago, the focus was on achieving the best yield. There was no preference for flavour or colour, as soya beans were used mostly for animal feed. There was also a focus on genetically modified (GM) seed, and this is still true of most soya bean cultivars developed today.
Around the same time, however, the Japanese were using soya beans for human consumption in tofu and were therefore looking for a more stable colour and creamier flavours than what was generally grown.
A group of soya bean seed breeders broke away from the norm and, instead of focusing only on yield, starting breeding for flavour and colour. They also moved away from GM varieties and included yellow field peas in their breeding programmes.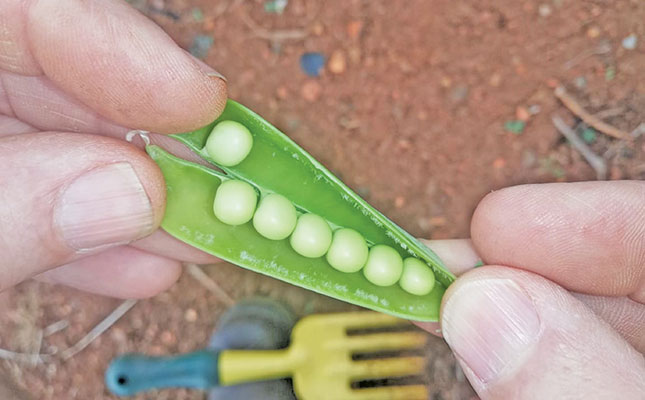 Today, there is growing interest in plant-based protein, and the demand for soya beans for human consumption is increasing. But most soya bean [varieties] are still geared towards production for animal consumption, so the flavour is not particularly good. This is why so many consumers who have tried plant-based proteins are unimpressed and go back to meat.
When food manufacturers started analysing the plant-based proteins, they realised that the
problem lay in how soya beans had been bred. As a result, they started studying yellow field peas and realised these peas had never gone the way of soya beans. Peas are mostly not genetically modified, they are allergen-free, and the breeding efforts of the past 25 years have been focused on flavour and colour.
Furthermore, yellow peas have a 32% extractable protein content, compared with 18% in soya beans. The protein content of GM soya beans is higher, but these varieties are a no-go for the health food market.
Initially, yellow peas were grown in colder areas with long, dark winters; Canada, Russia
and Ukraine are some of the biggest producers. Gradually, however, production moved south into the US, and breeders found that the crop did well in hotter, drier climates.
They started breeding for these areas, and today there are cultivar selections ideally
suited to large parts of South Africa.
What is the ideal climate and where do you foresee will be the greatest opportunity for growth in South Africa?
Yellow peas require a moist seedbed and a dry growth period, and they thrive in sandy soils. The area between Swellendam and Caledon is ideal during summer as it is dry. It also offers a good opportunity for farmers there to get an extra crop off the land, as they have few other options at that time of the year.
Planting in autumn with the last of the winter rain is ideal. In the Lowveld and northern KwaZulu-Natal, March to November is the optimal planting period for yellow peas. As it's a three-month crop, farmers could get two crops off the land during that time.
Alternatively, they can rotate with soya afterwards or sugar cane in between. In addition, yellow peas thrive on high phosphates and potassium, which are usually present after a sugar crop, and this brings down the input bill for yellow peas.
Harvesting requires a combine harvester. Because sugar cane farmers usually don't have
this equipment and it is expensive to purchase, LiveKindly is looking at ways in which it can
syndicate the equipment in these areas.
We are still carrying out trials to determine the suitability of varieties to different climates,
and while we cannot say that this is the elixir of South African agriculture, it is a crop that
can help farmers get the most out of their land.
Yellow peas can be grown in many areas across the country. They are also an ideal crop to rotate with sugar and canola, which have become difficult to make decent profits from.
A good sugar or canola crop, or a barley crop sold to South African Breweries, will outperform yellow peas, but the peas are a great filler and rotational crop that can bring in an extra R9 000/ha to R12 000/ha in three months at a lower capital cost of establishment. They're a much more efficient use of land.
How can sugar cane farmers benefit from yellow peas?
Many growers are trying to get out of the sugar cane industry because there is no money to be made in areas where production is marginal. With optimal soil and climate, a farmer can still make good money from sugar, but these make up a small percentage of current sugar cane fields.
Many sugar cane farmers have been planting macadamias, but few sugar cane areas are really suited to this crop. It is also a thirstier crop than yellow peas, which use 90% less water than sugar cane.
Non-GM soya beans and yellow field peas, which are both suited to a hot climate, are better alternatives to sugar cane as their profit margins are higher. In addition, demand for plant-based proteins is growing, in contrast to the demand for sugar.
Sugar cane costs around R45 000/ha/ year to plant, grow and harvest, but the farmer makes only about R30 000/ ha on marginal lands, which equates to a loss of R15 000/ ha.
Compare that with yellow peas, which cost R9 000/ha every three months to establish, and bring in a profit of around R12 000/ha. With two crops a year, that's R18 000/ ha to establish and an annual profit of R24 000/ha.
Ultimately, we need to reduce the sugar cane production footprint but still keep the industry and mills alive. Some mills will be shut down and others will continue operating, but running at higher capacity with sugar from optimal areas producing optimal yields.
The idea is not to replace sugar cane altogether, but to offer an alternative to marginal production. If all growers left the industry, it would be disastrous, as the sugar mills would shut down, leaving a lot of farmland poorly suited to other crops.
The problem is exacerbated by the fact that these marginal lands are mostly in the hands of transitional farmers and community property associations supporting black farmers.
They are subsidised by the mills, a heavy financial burden that adds to the industry's lack of profitability. A viable alternative is needed, and yellow peas become an exciting possibility if approached through the big sugar cane growers.
Yellow peas also have a positive role to play in soil health, as they are a nitrogen fixer. Sugar cane has been rotated for about 60 years on the same lands and the soil has been depleted. Yellow peas in rotation can help increase sugar cane yield due to their regenerative effect on the soil, and the crop also makes economic sense.
How big is the market for yellow field peas?
The yellow pea market for human protein is worth around $1,07 million (about R16 million) in South Africa, and we are looking at a 5% growth per year in the value of the market. Currently, demand exceeds supply. In comparison, non-GMO soya for food protein is growing at about 3% per year.
Plant-based protein consumers will pay a fair premium for a meat substitute because it is healthy and there is greater transparency, traceability and trust in these products.
Another factor is that the COVID- 19 pandemic has resulted in a higher death rate in developed countries, where many people suffer from cardiovascular disease and many are meat eaters. In contrast, COVID- 19 has generally not ravaged poorer countries.
Countries with a large proportion of meat-eaters will see a major shift towards plant-based protein in the coming years. The world is moving towards healthy eating and plant-based protein, and South Africa has been complacent about establishing itself as a premium provider of such foods.
It has the agricultural ability to do so, but needs a sustainable, regenerative story if it is going to brand itself properly and really capitalise on this market.
Farmers need to focus on getting more from each hectare of land, instead of expanding hectares under production.
Water and output per hectare will also be big issues. South African farmers can't produce foods aimed at the health- and environmentally conscious market if they don't look at water consumption and how they farm.
I also believe that agriculture has missed the opportunity to connect with the consumer. The digital age is bringing the two closer together, and farmers have as much of a vested interest in who is eating their food as consumers have in who is producing it. This is an opportunity to capitalise on a market that is looking for traceability and trust.
The US is the fastest-growing market for plant-based protein, followed by Europe. Next comes Southeast Asia, which South Africa is ideally placed to supply due to its location. The US will produce enough for its own consumption and some exports to Europe.
Approximately 80% of yellow peas grown in the Northern Hemisphere are currently used for animal feed, especially where non-GMO feed is a requirement.
The Indian diet is already very much plant-based due to cultural considerations. But there is a need for more modern products and flavour combinations than traditional dishes like lentil curry, which is where yellow pea products come in.
The market in Europe and the US, on the other hand, would be geared towards plant-based burgers or sausages. But the chicken fillet appears everywhere, so the market potential there is good.
Peas make for a better final product, as they require fewer additives than soya to make the product palatable. If we can't fill our shelves with plant-based products that are interesting, nutritional and tasty, and that have integrity, the product segment will never grow. But we need volume in order to build processing plants, and enough raw material to make it affordable.
How is production being expanded?
At LiveKindly, we are carrying out 112 field trials in different climates in South Africa with various genetics and phenology cycles for summer and winter, so that we can target the right areas with the right varieties.
Over the next four years, we plan on bringing 40 000ha into production. We'll enter into a contract with the farmers to provide them with seed, and buy back the harvested crop.
We need to establish about 40 000ha for the economies of scale to work and to justify the cost of the milling plant required. The peas need to be reduced to a flour and then a concentrate that will be the edible form used as an ingredient. The mill would require 120 000t annually, so we need to ramp up production quite quickly.
Email Mark Hassenkamp at [email protected].