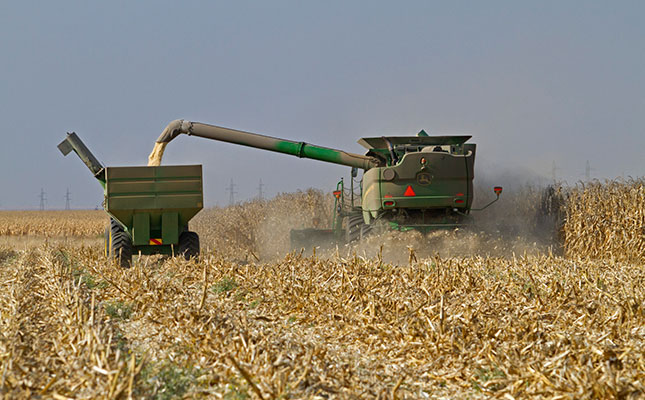 While the agriculture sector received a fair amount of attention in this year's budget speech, which was recently tabled in Parliament by Minister of Finance Tito Mboweni, there was concern about government's commitment to wealth creation.
This was according to Christo van der Rheede, executive director of Agri SA, speaking as a panelist at the annual Absa budget review discussion.
READ How to keep the family business in business
Other panelists included Thabi Nkosi, managing partner of African Green Alpha Private Equity, Prof Ferdi Meyer managing director of the Bureau for Food and Agricultural Policy; Ricardo Smith, head of Investment Strategy at Absa Global Investment Solutions; and Simon Gear, a broadcaster, writer and environmental scientist.
While delivering the budget speech, Mboweni announced that R896,7 million had been set aside by the Department of Agriculture, Land Reform and Rural Development (agriculture department) for post-settlement support, which would include employing around 10 000 "experienced" extension officers.
Mboweni also announced that R7 billion was allocated to the Land Bank to resolve the bank's current default. Mboweni said that government also planned to finalise 1 409 restitution claims at a cost of R9,3 billion over the next three years to "achieve redress".
According to Van der Rheede, government was "scraping the bottom of the [fiscal] barrel", with the country reaching levels of debt never seen before. He added that Mboweni had gone for the "easy targets" to make up the over R312 billion tax shortfall by increasing excise taxes by 8% and the fuel levy by 27c/ℓ.
Van der Rheede also questioned government's seriousness about economic growth.
"The emphasis of the national budget should shift from welfare assistance to wealth creation. About R1,2 trillion is allocated towards social services and a mere R207 billion towards economic infrastructure, industrialisation, innovation, science and agricultural development. About R27 billion has been allocated to agriculture [and rural development]. We need to invest more money into wealth creation."
He welcomed the R791,2 billion investment in infrastructure, which included the "upgrading" of South Africa's busiest border posts, and the R100 billion allocated for job creation.
"However, the proof is in the pudding and there is a big job at hand for government to ensure that this money is well spent," he said.
Meyer applauded the focus points of Mboweni's budget speech, saying that he focused on some of the critical areas that were always being discussed. However, he stressed that the trick would be in the implementation.