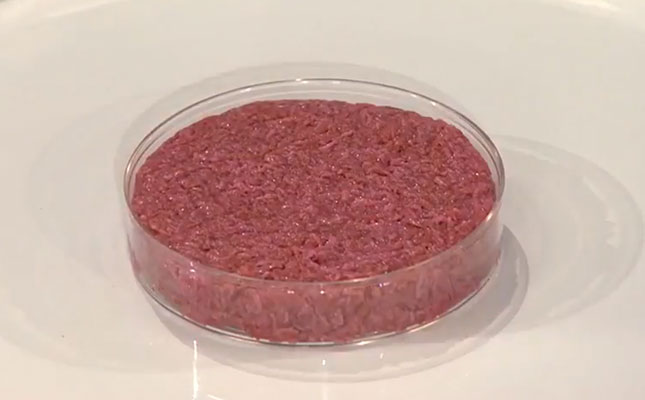 US Billionaire and philanthropist Bill Gates's solution to an impeding climate change disaster, which involves switching from consuming real meat to consuming synthetic meat, has been met with strong reactions from many quarters.
In an interview with MIT Technology Review about his recently released book, How to Avoid a Climate Disaster, he said that all "rich countries [needed to] move to 100% synthetic beef" to cut back on methane emissions.
READ Fake meat: coming to a supermarket near you
"You can get used to the taste difference, and the claim is they're going to make it taste even better over time," he said.
Gates added that he was optimistic that plant-based beef substitutes could replace meat from actual cattle without laboratory-grown meat taking over the market. While he was advocating for this, he said he understood that it would probably not be a simple transition.
After initial hype on the market, plant-based 'fake meat' brands started running into headwinds in recent times, with the stock of companies producing these products being downgraded, resulting in prices being discounted to increase sales, and lawsuits being instituted over food safety standards.
Analysts have also criticised Gates for being biased due to the financial investments he has made in companies and his shares in start-ups that focus on developing artificial or plant-based alternatives to meat, such as Nature's Fynd, Hampton Creek, Memphis Meats, Beyond Meat and Impossible Foods.
READ R6 billion investment boosts world's largest insect farm
A wide range of voices also reacted to Gates's statements on social media, urging him to spend more time researching the livestock sector.
The first 'synthetic hamburger' was produced in 2013 by researchers at Maastricht University in the Netherlands. Research into the production of in-vitro meat continued, and the cost of this was soon rapidly being cut with a view to make such 'meat' products available to large retailers at an affordable price.
In 2019, a study by John Lynch and Raymond Pierrehumbert at the University of Oxford looked at the long-term environmental impact of both real and synthetic beef.
WATCH WEBINAR: New minimum wage: can farmers afford it?
This study, published on the Frontiers in Sustainable Food Systems website, along with others, suggested that in the long term, the environmental impact of laboratory-grown meat could be higher than that of livestock.
Unlike previous research, these studies considered not only the nature of the gases emitted, but also the energy costs of the infrastructure required for cell culture.
In a 2018 statement, the European Commission also questioned the potential risk posed by laboratory-produced synthetic meat following concerns raised by Italian and European trade associations with regard to the lack of studies quantifying the risks consuming synthetic meat poses to human health.