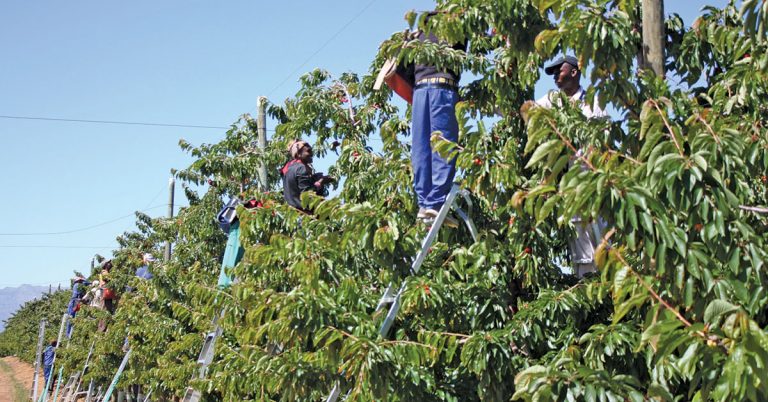 Agri SA wants agriculture to be classified as a COVID-19 vaccination priority to enable workers in the sector to become vaccinated as soon as possible.
Christo van der Rheede, executive director of Agri SA, said in a statement released on Monday, 21 June that he was concerned about the alarming rate at which the virus had been spreading so far this winter.
South Africa, particularly Gauteng and the Free State, was currently experiencing a third wave of COVID-19 infections.
"The national government, who is primarily responsible for the vaccination drive, has prioritised healthcare workers and those over the age of 60, and recently educational staff, to be vaccinated, without considering critical essential workers such as [those in] the agriculture sector," he said.
Andrea Campher, the risk and disaster manager at Agri SA, said in the statement that despite the pandemic, the agriculture sector was duty-bound to produce sufficient food to ensure national food security.
"Agri SA is concerned that, should farmers and farmworkers who are in essence regarded as essential workers, not be prioritised by national government, it may jeopardise the massive contribution this sector is making in terms of job creation, earning [foreign currency], and ensuring food security for all."
Campher said the organisation was especially concerned about the poor state of infrastructure in rural areas. "This might hamper the efficient roll-out of the vaccination drive in these areas."
Speaking to Farmer's Weekly, Justin Chadwick, CEO of the Citrus Growers' Association of Southern Africa (CGA), said the sooner workers in the industry could be vaccinated, the sooner it would reduce work stoppages on farms and in packhouses.
However, he said CGA understood that everybody was in the queue to be vaccinated.
"We've urged our growers and packhouses to help their workers register for vaccination and inform them about the different vaccine options that they have. We are concerned about people who do not want to be vaccinated. Farmers need to educate their workers."
Dawie Maree, head of agriculture information and marketing at FNB, said that at this stage, every sector would probably argue that it needed to be classified as a priority.
"Food security is definitely a big concern. However, in primary agriculture we mostly work outside in well-ventilated areas. Though there is still a risk to spread the virus, it's less of a risk than it is for people working inside," he told Farmer's Weekly.
Maree did, however, believe that there was definitely a higher transmission risk in storage units, packhouses and factories.
"It does make sense to prioritise people working in such enclosed spaces."