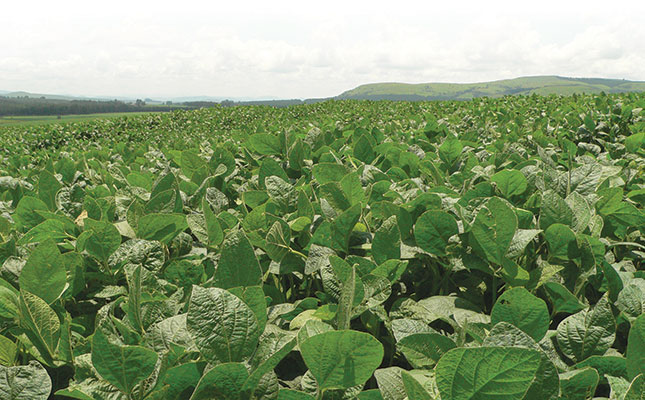 The soya bean harvest was expected to total more than 1,3 million tons, which was 44,6% higher than the 2016 crop of 742 000t. The highest soya bean yield on record was currently 1,07 million tons, which was achieved in 2015.
This year's good harvest meant that South Africa could become a net exporter of soya beans, according to Wandile Sihlobo, head of Economic and Agribusiness Intelligence at Agbiz.
Sihlobo said that soya bean exports could reach 30 000t this marketing season, but added that South Africa would remain a net importer of soya bean oil cake and oil.
In its latest estimate, the CEC increased the expected soya bean crop by almost 9%, or 107 240t, from its May estimate.
The committee was now estimating the 2017 national average soya bean yield at 2,34t/ha, for an increase of 0,19t/ha from the May yield estimate.
The uptick in soya bean production was largely driven by an increase in area plantings, as well as higher yields. The area planted was estimated at 573 950ha, which was 14% higher than the previous season.
"South Africa's soya bean production has been on the rise for some time, driven by strong growth in animal feed demand, which in turn, has been spurred on by an increase in demand for high protein food, especially within the growing middle class," said Sihlobo.
The committee left the maize production estimate unchanged from the previous month, at 15,63 million tons.
Both white and yellow maize production estimates were also left unchanged at 9,47 million tons and 6,16 million tons, respectively. Sunflower seed production was revised down by nearly 4% from the previous month to 821 970t.
However, this was still 9% higher than the previous season. The decline can be attributed to relatively lower yields, particularly in areas that planted late in the season.