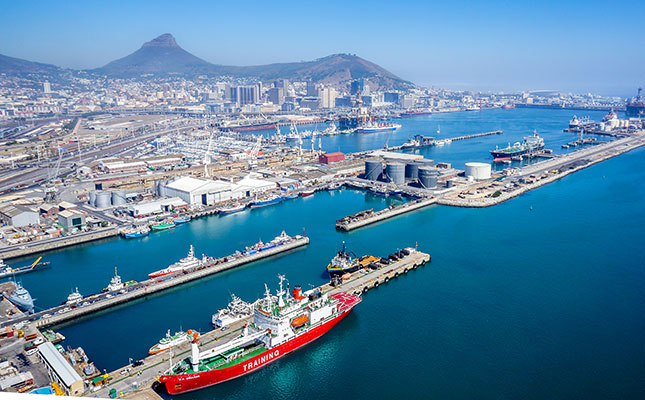 Delays at the Cape Town Container Terminal are posing major challenges to the exporting of South Africa's fresh produce.
Currently, there was a 14,2-day delay on vessel turnaround at the terminal, according to Mitchell Brooke, logistics development manager at the Citrus Growers' Association of Southern Africa (CGA).
READ Investing in financial markets
Hortgro's general manager for trade and markets, Jacques du Preez, also expressed concern about the current situation at the terminal, as this port was not yet operating at full capacity.
He added that due to the delays, many of the cargo ships remained idle at anchor outside the port for weeks, racking up additional operational costs.
"Many shipping lines have decided not to stop at the port."
Du Preez added that shortages of containers were also being experienced.
READ SA's new maize export season off to a good start
"All of these issues are causing delays in the international transportation of goods, which ultimately affects the markets we serve."
Brooke said he believed that the problems at the terminal would not be alleviated as South Africa moved to Level 3 of the lockdown to contain the coronavirus disease (COVID-19) pandemic.  He advised producers to ramp up exports in breakbulk reefer vessels.
Meanwhile, the South African Association of Freight Forwarders (SAAFF) expressed its concern about the high charges being levied by shipping lines for storage and demurrage on cargo that could not be delivered during the early stages of the lockdown period.
David Logan, CEO of SAAFF, said South African businesses were currently faced with an estimated R1,4 billion in charges for storage and demurrage costs accumulated during the 27 days of the Level 5 lockdown period, as more than 20 000 containers had piled up in storage facilities.
READ R10 million tissue culture facility to boost fruit industry
According to Logan, shipping line charges for delayed containers were derived from two main areas, namely storage (or overstay) and demurrage (or detention).
"In reality, these charges were designed to penalise inefficiency rather than to recover costs. There is no logical reason why this approach should be applied in our current circumstances," said Logan.
Du Preez told Farmer's Weekly that no complaints had been received yet, but he was aware of the situation. He said the cargo vessels were losing thousands of dollars a day by not being able to enter the port.
"Their operational costs are charged to the export and logistics companies, which will eventually spill over to the producer."