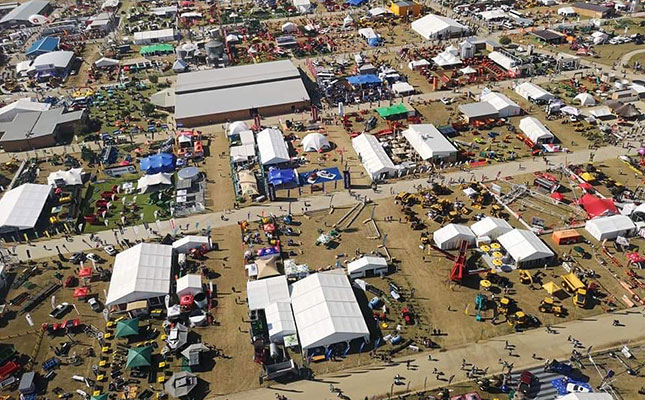 A number of the largest agricultural events in South Africa have been cancelled or postponed this year due to restrictions that have been placed on local and international travel and gatherings of large groups of people as part of the coronavirus disease (COVID-19) lockdown regulations.
As a result, equipment and machinery manufacturers and suppliers will have fewer opportunities this year to get face-to-face with existing and potential customers.
READ Toilet paper saves timber industry amid print media closures
But it is not all bad news, said some companies, who have used the cancellation of large events as an opportunity to find new ways in which to communicate with their target markets.
Some events that have been cancelled so far include The Royal Show in Pietermaritzburg and Val Farmers' Day which is takes place near Standerton.
Grain SA confirmed to Farmer's Weekly that the final decision about when Nampo Harvest Day in Bothaville would be held would be taken on 30 June. The proposed new date was 11 to 14 August.
According to Nyreen Koen, marketing coordinator at Rovic Leers, a major disadvantage of not being able to attend the exhibitions was the lost opportunity for all stakeholders in the farming industry to meet in an environment where people could learn about the latest trends from one another.
"The equipment industry is reliant on personal relationships, considering the investments that farmers make [in the brands],'' she said.
Jaco du Preez, product and marketing specialist for tractors at New Holland, said, however, that the risk of exposure at these large, public events to COVID-19 was just too big at present.
READ The race to commercialise the first driverless tractor
"We are in contact with our dealers and farmers daily [because] we stayed open during lockdown as an essential service, and [therefore] the cancellation of shows will not affect the business too much. We [have placed greater] focus on social media and other electronic communication [methods], so that we can get all potential buyers interested in our products.
"With all these shows there is also huge costs involved, which we now channel to subsidised finance packages, special pricing, and extended warrantees, to mention a few," he said.
Lukas Groenewald, national sales manager at John Deere, said the current situation allowed the company to find innovative ways of connecting with customers digitally to inform them of new products.
"We understand the circumstances the world is faced with, and we value the lives of our customers and employees,'' he said.
John Deere was currently working on a special project to showcase its line-up of tractors and other machinery to a wide audience, said Groenewald. This project would be launched on 18 June.