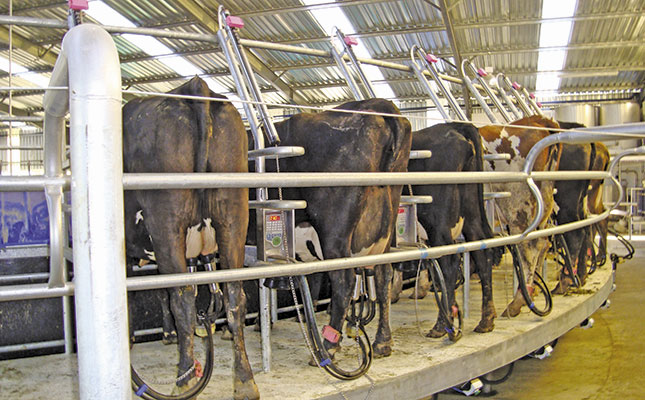 However, the outlook for growth remained positive. Speaking to Farmer's Weekly, Clover CEO, Johann Vorster, said that the company had showed record results in the previous financial year, but all "that changed in a year".
"The drought hurt us and we paid more for raw milk. This year we also did not get the [same milk] volumes [than] last year. On top of that, consumer spending was constrained, and [farmers struggled with] above inflation input costs.
The cost of research and development of new products, costs from combining plants, and spending on restructuring and advertising also influenced us," Vorster said.
The report showed that although revenue improved 2,4% to R10 billion, operating profit declined 44,3% to R314,5 million. Headline earnings were down 65,9% to R121,6 million, and headline earnings per share were down 66,2% to 63,9c.
Moreover, earnings per share declined 55,3% to 83,1c, and total dividends per share declined 62,8% to 24,21c. The Clover JSE share price had also dropped to levels last seen in January 2016.
Vorster said to inspire investor confidence, Clover explained its financial results, and reasons for its performance, to investors, and had to prove that the company was not ignoring influential factors.
"If we can show that volumes are coming back, market share will come back. Volumes are already growing. Internationally, dairy is still profitable. New butter prices is positive [prices had drastically increased in 2017]. Good farmers are always profitable and I don't foresee milk shortages," Vorster said.
To diversify its operations, Clover had shifted towards value-added products, like branded food products, which improved operating margins. Clover had also moved away from low‐margin, commoditised bulk dairy products, Vorster said.
Instead, Clover had formed a subsidiary, Dairy Farmers of South Africa (DFSA), which housed a non‐value added dairy business. DFSA was launched on 1 April 2017, and was responsible for the procurement, selling, marketing and distribution of raw milk.
The subsidiary also belonged to dairy producers, with all B shares in DFSA issued to milk producers, which constituted 74% of the voting rights of the DFSA, and Clover holding all the A shares, which constituted the remaining 26% of voting rights.