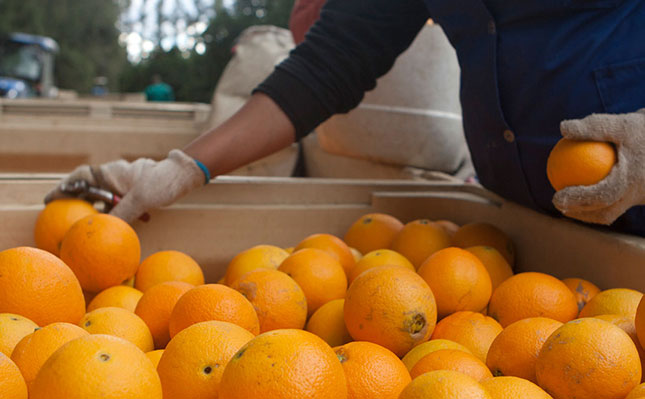 The South African citrus industry is expected to export a record 143,3 million cartons of citrus fruit to more than 100 countries in 2020. This is a 13% increase on the 126,7 million cartons exported in 2019.
While there was optimism that the 2020 season would be a success, the Citrus Growers' Association (CGA) said in a statement that the organisation was also mindful of the challenges facing the industry that could affect final export numbers.
Most notably, the coronavirus disease (COVID-19) pandemic presented a new challenge to fresh produce exporters across the globe.
"We do not know how this outbreak will affect South African ports, as well as the packaging and transport industries. At present, there is much uncertainty about which business sectors in the country will be impacted by this virus," Barry Landman, a citrus producer near Letsitele, said.
Stakeholders in the fruit industry were particularly concerned about the availability of containers. Justin Chadwick, CEO of CGA, expressed concern about the extent of the pandemic across the EU, South Africa's largest export market for citrus.
"It could still result in a decrease in demand and a shortfall of containers when the export season kicks off in May. It is therefore critical that exporters confirm there are containers available before they start shipping."
Despite the pandemic, Landman said he believed the challenges at South Africa's ports, which including ageing and out-of-service infrastructure, as well as unresolved labour issues, remained the biggest headache for the industry.
"Although the ports are still reasonably operational at present, over the next five
years we're going to encounter even bigger problems. The industry growth has not yet reached its peak, as there are still many lemons to come into production in the Eastern Cape [region], and plenty of soft citrus from the northern and southern producing regions."
He said that the port problems would become a major challenge in future if no real upgrades were undertaken.
Landman added that the weakening of the rand against major international currencies was to the benefit of producers.
"Currently, amidst the COVID-19 outbreak, there is also a huge demand for vitamin C. This is a major advantage for our industry if we can get our products shipped in time."