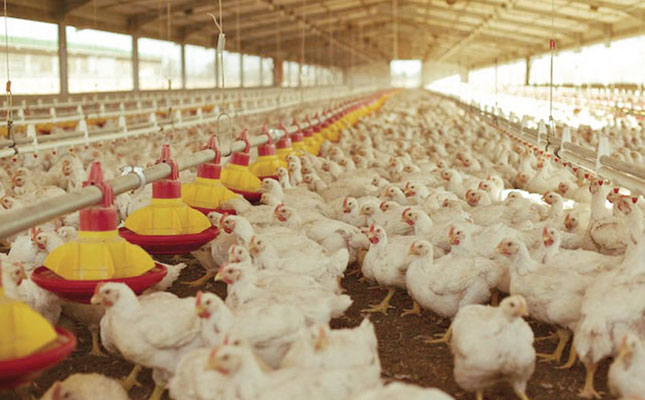 The ongoing decline of the rand against major international trading currencies is likely to affect local consumer prices of imported chicken even more than the recently announced tariff increases on imports for specific categories of this commodity.
This was according to Dr Tracy Davids, head of Commodity Markets and Foresight at the Bureau for Food and Agricultural Policy. She added, however, that the possibility of consumer price increases due to the increased tariffs should not be discounted.
"Given the tariff increases in combination with the weakening rand, the question is how much might consumer prices on imported chicken increase as a result. But South Africa's chicken value chain is big, and price increases on imported chicken have historically been largely absorbed between the international price and the domestic retail price."
Davids added that chicken, including imported frozen chicken, was consumed regularly by South Africa's lower-income households. These were most susceptible to the impact of price increases on this commodity.
Izaak Breitenbach, general manager of the South African Poultry Association's (SAPA) Broiler Organisation, said SAPA was concerned about "misrepresentations" being made by various individuals and entities about the increased tariffs.
SAPA has been a key lobbyist for the increase of tariffs to prevent the dumping of below-cost chicken on the market, which the industry has long blamed for significantly contributing to the financial woes of the local chicken value chain.
Dispelling concerns that the tariff increases would lead to retrenchments or significant consumer price hikes, Breitenbach said affected countries, such as Brazil, that exported chicken to South Africa would most likely drop their prices to counter the higher tariffs.
The tariff increases would assist in bringing the landed cost of imported chicken closer to the production price of locally produced chicken, thereby helping to address unfair trade, including dumping.
Moreover, the increased tariffs would not affect prices of locally produced chicken, and would affect only slightly more than 30% of all imported chicken.