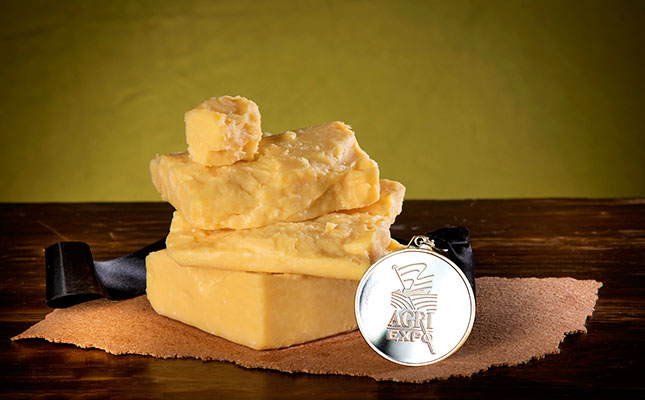 South Africa's top dairy products were recently honoured at the Agri-Expo Qualité Awards, which this year took the form of a virtual ceremony held as part of the South African Dairy Championships.
The South African Dairy Product of the Year award was Lactalis SA's Président Extra Mature Cheddar, which won the award for the third time in five years.
According to Johan Ehlers, chief executive of Agri-Expo, the organiser of the South African Dairy Championships, the organisation had to think innovatively about presenting this year's awards event.
The live event had to be cancelled as a result of the regulations put in place by  the government in a bid to slow the spread of Covid-19 in South Africa.
"The cancellation of the black-tie event does not put a damper on the fact that a record number of 975 products from 74 manufacturers competed in more than 100 different classes this year," he said.
Of the 975 products that were entered, 23 received the Qualité mark of excellence, and 107 were named South African champions.
According to the chief judge and dairy expert Alan Fourie: "The Président Extra Mature Cheddar is truly an exceptional product, which deserves this award".
Speaking to Farmer's Weekly, Francy Schoeman, owner of Langbaken Karoo Cheese that won a Qualité mark of excellence award for its Langbaken Karoo Crumble, said this was the fourth time the product received a Qualité award.
"There is an enormous amount of work that goes into making beautiful, raw milk, artisanal cheese," Schoeman said.
She added that she constantly reminded herself to strive for excellence and not mediocrity. "It helps that I love what I do, and have the perfect environment here in the Karoo to keep focused."
Schoeman added that her husband, Peter, made sure they had a regular supply of pure uncontaminated milk.
"When you don't pasteurise, hygiene is absolutely crucial. Here in the Williston district, we have been experiencing a crippling drought, so providing our Jersey cows with the diet they need has been a challenge. That's one of the reasons why the award this year means so much to us. We have had to overcome so many hardships to get to this point."