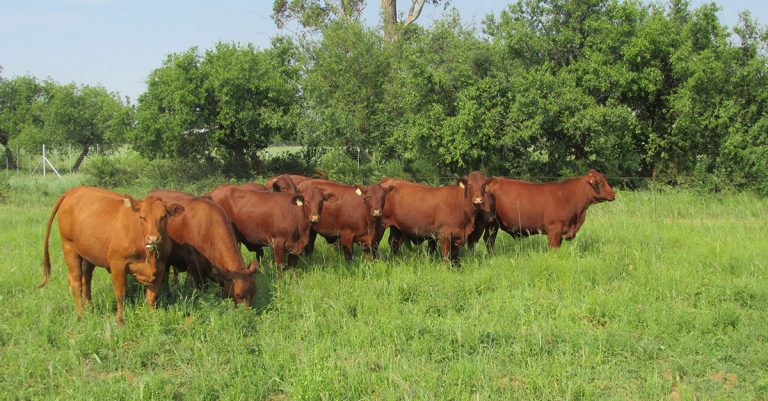 This year, South Africa has seen a decline in livestock theft across all provinces for the first time, which has resulted in a cumulative 'saving' of about R100 million for the period.
This was according to National Stock Theft Prevention Forum chairperson, Willie Clack, speaking at the Red Meat Producers' Organisation's virtual annual general meeting held on Thursday, 6 August.
"We are still unsure exactly what led to the national decline in stock theft," Clack said. "Though we have seen a slight increase in sheep theft, the big change was brought about by the fact that 10 000 [fewer] head of cattle were stolen in the past reporting year.
"Goat theft is, however, still a source for concern. It looks as though 7 000 goats are stolen every year. This figure [remains] stable, and that is of concern, because we need to make a plan to decrease this."
In 2020/20 the total value of cattle stolen was just over R779 million (2019/2020: R862 million). Authorities were able to recover stolen cattle valued at more than R210,6 million (2019/2020: R251,2 million).
The value of stolen sheep amounted to almost R212 million for 2020/2021 (2019/2020: R206 million).
Losses suffered due to the theft of goats were just over R116,8 million in 2020/2021, while the losses amounted to almost R111,4 million in 2019/2020.
"South Africa is unique in the sense that we are the only country in the world that officially keeps track of stock theft," Clack said. "From the data we've been able to establish that thefts rise and decline in five- to seven-year cycles."
Clack identified South Africa's former homeland regions and densely populated areas as the main areas of concern when it came to livestock theft.
"There is a clear route stretching [from] Umtata [across] the Transkei, the KwaZulu-Natal Drakensberg and Harrismith [areas] to Gauteng, where stock theft is very prevalent. The Taung [area] of North West is another area of concern."
There were still many challenges that needed to be overcome if the farming community was going to win the war against stock theft, he added.
"We need to change the current culture where we as farmers are constantly asking why we should do something, such as registering and marking animals, to a culture where we should ask 'why not?' Farmers should stop looking for excuses not to do something."
Clack explained that to obtain a realistic picture of stock theft it was crucial for farmers to report incidences of theft to the South African Police Service (SAPS).
"Often farmers will report thefts on WhatsApp groups, [to] traditional authorities, or security companies. However, this is not enough. You have to go to the [SAPS], no matter how trivial it might seem."
Clack also expressed concern that the country's criminal justice system did not regard livestock theft in a serious enough light.
"Stock theft are often viewed as a petty offense, and the perpetrators are let go too easily. These individuals simply go back to stealing again."
In addition, Clack called on insurance companies to start sharing the information they have access too, as this could also aid the prevention of livestock theft.