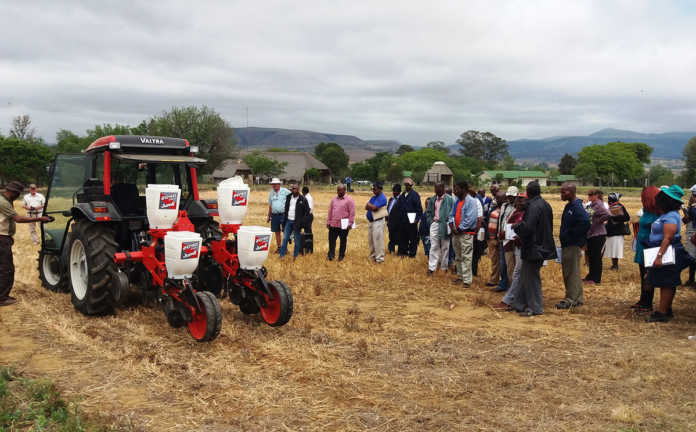 Hosted jointly by the No-Till Club and the KZN Department of Agriculture and Rural Development (KZN DARD), and co-sponsored by Farmer's Weekly, the event was held at the ATKV Drakensville resort.
This is also the venue for the annual Conservation Agriculture Conference.
READ Linda Zwane, empowering women farmers in Mpumalanga
Bright Mashiyane, a soil scientist with the KZN DARD, told the farmers that the purpose of the day was to introduce them to modern conservation agriculture practices and equipment.
"We cannot continue using outdated crop production methods that cause problems for our farms and the environment," he said.
The farmers were given practical and theoretical demonstrations.
These included the importance of soil cover, how a no-till planter works, no-till production of vegetables, how no-till practices build soil organic matter and reduce soil erosion, and intercropping on smaller-scale lands.
The farmers each received a booklet in Zulu on conservation agriculture.
The No-Till Club's coordinator, Richard Findlay, said the club had been "extremely happy" with the number of farmers who attended and the interest shown in the demonstrations.
"This was the first time that the No-Till Club and the KZN DARD have jointly hosted such an information day. We're hoping to have a follow-up day in March or April next year where the developing farmers can see how the no-till crops that they observed being planted have developed," Findlay said.
For more information on conservation agriculture in South Africa, visit notillclub.com.
Watch: SA no-till legend, Ant Muirhead explains the value of soil cover