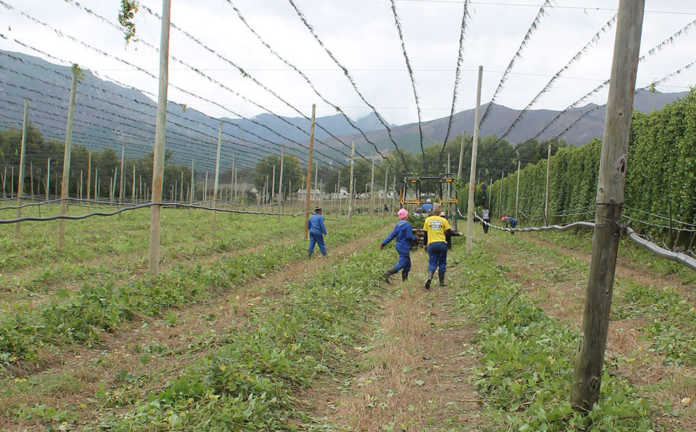 Jahni de Villiers, Agri SA's labour division head, said that the current rate was just under R16 per hour.
South Africa's overall NMW would be R20/hour, or about R160/day.
However, farmworkers, domestic workers and Expanded Public Works Programme (EPWP) employees would be exempted for the first two years.
READ A learning environment for farmworkers' children
Thereafter, they would receive the full NMW.
From 1 May, the NMW for farmworkers would be 90% of R20/hour (R18/hour); for domestic workers, 75% of R20/hour (R15/hour); and for EPWP workers, 55% of R20/hour (R11/hour).
She said that the sector, which was aware of the NMW legislation, would have been on par with the full NMW by 2020 in any case.
De Villiers added that government would not delay implementing the legislation, but that Agri SA, among others, had asked it to focus on preventing job losses.
READ Further drop in agri employment
She said that this was especially relevant in the light of current job losses in the sector. There were fears that, due to the drought, "another 45 000 jobs just wouldn't be there in the Western Cape".
"If there's nothing to harvest, there's nothing to harvest. We know our farmers can pull a rabbit out of a hat as nobody else can, but we're worried about a sector that, although excelling, is under pressure. We're worried about what the impact will be at the end of the day."