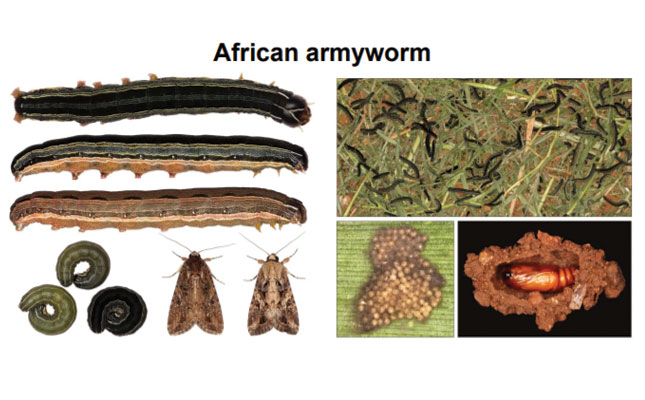 Grain SA has urged farmers to continue scouting for crop pests such as caterpillars on their lands.
The commodity organisation said in a statement released on Thursday that delayed plantings of maize across much of the western and central maize belt in South Africa had been a major concern for growers this season.
"The impact it could have on certain herbivorous insect pests is important to consider, therefore it is recommended that farmers remain vigilant," the statement said.
Grain SA has contracted Crop Watch Africa to continue monitoring invasive pests such as fall armyworm, among other pests.
READ Drought mitigates fall armyworm damage
Project manager Rina Nieuwenhuis said the organisation had started receiving reports about the presence of caterpillars in crops in various summer grain areas, including Hennenman, Bothaville, Kroonstad and Viljoenskroon, as well as Piet Retief and in game camps near Badplaas.
However, she said the caterpillars in the photos that had been received resembled the African armyworm rather than the fall armyworm, or the very similar false armyworm.
Crop Watch Africa was still in the process of confirming these reports and manager Roedolf Nieuwenhuis was en route to the Free State to identify the pest.
READ Using bats and birds to control macadamia crop pests
She urged farmers to send photos of any caterpillar infestations to Crop Watch Africa to aid in compiling a detailed map to track the distribution and prevalence of the insects.
Grain SA also urged producers to keep scouting for any type of caterpillar damage, with early detection and identification essential for control.
Contact the Department of Agriculture, Forestry or Fisheries on (012) 319 6384, or email [email protected]. Send photos to [email protected] or [email protected].