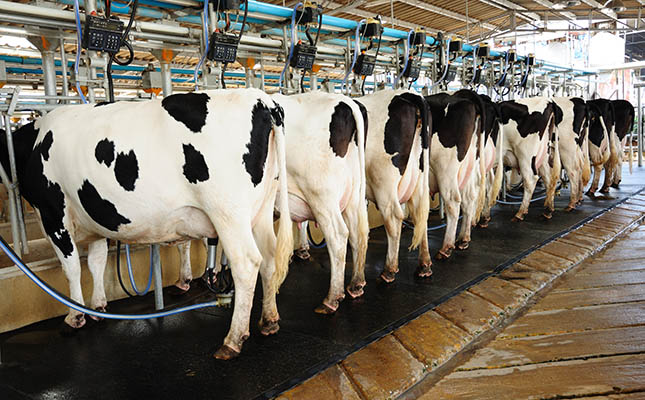 The per capita consumption of dairy products has surged in China in recent years due to that country's growing economy, which has resulted in an increase in the living standards of the general population.
This comes amid a stagnant level of growth in the domestic production of dairy in China, which had created a demand for dairy exports to the Chinese market, according to the 'Report on Dairy Products Import in China, 2019 – 2023' by global US-based research company, Research and Markets.
READ US-China trade war fallout to impact local pork industry
It was estimated that the consumption of dairy products in China reached nearly 31,79 million tons in 2017, representing a compounded annual growth of close to 2,7% from 2013 to 2017.
This was in contrast to a mere 2,1% compound annual growth rate in production volumes of dairy products in China during the same period, the report said.
The slow growth in production stemmed from the higher cost of domestic dairy production compared with the global average, as well as the high costs of feed, labour and land, which resulted in low levels of profitability.
READ The benefits of feeding dairy calves milk only once a day
According to the report, Chinese consumers also expressed concern about the safety of domestic dairy products, after various incidences of compromised food safety were reported during the past decade.
These incidences led to a lack confidence in the domestic dairy production industry.
According to the latest figures from Chinese customs authorities, the import volume of dairy products reached 2,74 million tons in 2018, up 7,8% year-over-year at a value of US$10,65 billion (about R153 billion).
READ Western Cape dairy farm 'milks' the sun's energy
Dairy products imported by China included milk powder, which made up the largest portion of imports at close to 70% of the value of all dairy imports, liquid milk, and cheese, among other products.
Infant formula milk powder made up a large portion of milk powder imports due to safety concerns about domestically produced formulas.
As a means to quell potential losses due to imports, Chinese dairy producers have started to acquire overseas dairy enterprises, the report said.
Join the Farmer's Weekly News WhatsApp Group for daily news updates.