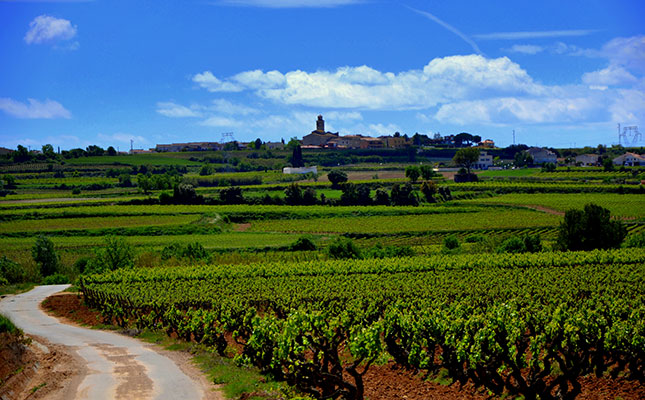 South African wine cellars and traders imported more than 40 million litres of wine during the 2018/2019 and 2019/2020 seasons to make up for local shortfalls resulting from the
drought in the Western Cape.
Under normal conditions, South Africa's wine imports are low, consisting primarily of about 15 million litres of must and concentrate for the sweetening of wine.
During the recent drought in the Western Cape, however, shortages of certain wine categories forced some cellars and wine traders to source supplies from other countries, mainly Argentina and Spain.
This was according to Yvette van der Merwe, executive manager of South African Wine Industry Information and Systems (SAWIS).
Van der Merwe said the imports were expected to subside after May, following the local wine grape harvest. At this stage, Vinpro expected the harvest to be larger than last season's 1,24 million tons, yet smaller than the industry's five-year average of 1,36 million tons.
Distell accounted for most of the imports, at 28,5 million litres of generic dry wine from Argentina in 2018 and 2019, and 11,4 million litres of generic dry white wine from Spain in 2019.
Dennis Matsane, group communications manager at Distell, said the imports should not affect the local industry, as 99,5% of all the white wine had already been blended with South African wine and distributed.
About 30% of the red wine imports would still be arriving until late April 2020, after which local wines would be available in larger volumes from the new crop.
"We're confident this will be the last imports for the current cycle, and hopefully for the immediate future," he said.
According to Matsane, as a policy, Distell did not import wine in bulk, except in rare circumstances when there were major local shortages, and even then, imports were limited to the bare minimum.
"Our grape and wine suppliers are consulted on every aspect prior to us committing to imports. The [previous] time we imported wine was in the early 2000s," he said.
Charl du Plessis, CEO of Orange River Cellars, confirmed that the business was one of the smaller players that imported wine.
"Our predicament is that we have a bag-in-box wine line, which, by request of South African retailers, has to be sold at the same price, regardless of it containing a rosé, white or red wine. This is known as line-pricing, and in my opinion is not a healthy practice as it forces us to try to source the raw material at the lowest cost, instead of a more dynamic model that accounts for the reality on the retail shelf. The practice of line-pricing severely disrupts the free market [system]."
He said the problem was that white wines were about R2,50/ℓ cheaper than red wines last year. Cellars tied to such agreements were unable to offset price differences by increasing product prices, but there was also limited room to do so for those who could.
This was the result of poor consumer spending as a consequence of weak economic growth and tight international market conditions, due to a global oversupply of wine.
According to Vinpro's State of the Industry report, released last year, local wine sales remained the same for wine priced below R30, which accounted for 53% of total local sales volumes, while the value increased 3% during the 2017/2018 season.
Sales of wine priced between R30 and R48, which accounted for 32% of local sales volumes, declined 11%, whereas the value stayed the same. Volumes in the premium category, retailing between R48 and R72 and accounting for 4% of volumes, declined 14%, while the value declined 8%.
Super-premium wine volumes, trading at R72 to R108 and accounting for 7% of the volumes, declined 3%, whereas those in the ultra-premium category, representing the remaining 4%, declined 4%. The value of these two categories, however, increased only 2%.
Cost squeeze relief
Cellars and traders, therefore, had to resort to other means for relief from the cost-price squeeze and to ensure continued supply. "The landed price of Argentinian wine was roughly R7,50/ℓ last year, compared with local supplies, which sold at around R9,50/ℓ," Du Plessis said.
He added that the industry also had to deal with the poor judgement of some cellars that held volumes back when prices were unfavourable, only to sell it at heavily discounted prices towards the end of the year.
"The market does not [provide] a true reflection of supply and demand. The problem is that we're supposed to play on the free market, but the world economy is becoming increasingly protectionist. [This] implies more trade barriers and higher import duties to protect local suppliers. The import levy on wine from Argentina should be 50%, and 30% from Spain.
The current level of 15% is too low to control the dumping of wine onto the South African market."