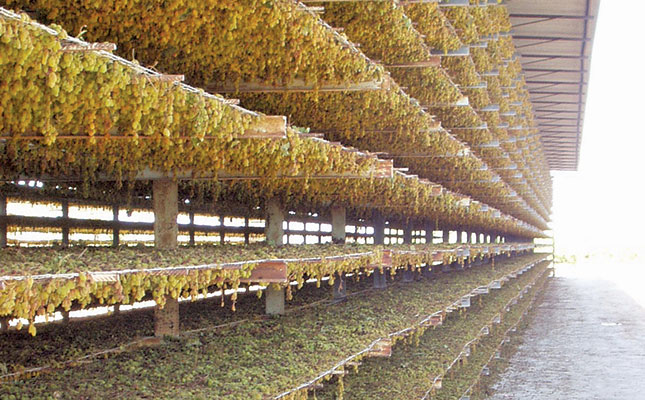 South Africa is forecast to increase raisin exports by 8% to 64 600t in the 2019/2020 marketing year, up from 59 000t in 2018/2019, based on the increase in production and improved global demand, according to Ferdie Botha, general manager at Raisins South Africa.
The organisation represented about 1 000 growers in the Orange River region in the Northern Cape, which accounted for at least 90% of total annual production, while the Olifants River region in the Western Cape accounted for the remaining 10%.
Botha said a study initiated in 2019 to investigate the market potential for South African raisin exports had found that the UK dried fruit market offered a good opportunity.
"South Africa expects to increase its raisin production to 100 000t within the next five years as new plantings/replacement of vineyards since 2014 come [into production], and the sector strives for greater continuity of supply," he said.
"About 12 000ha of different varieties, mainly Merbein, Sultana and Selma Pete, were planted in the Orange River [region]. The main dried products are Thompsons, Goldens, Sultanas, Currants (limited to the Olifants River Valley) and Flames."
Botha said the industry had closed off the harvest season, which started in January, earlier this month, and the estimated crop for the 2019/2020 season of 81 000t was expected to drop to 78 000t due to rain damage in certain parts of the Northern Cape, including Groblershoop, Upington, Kanoneiland and Keimoes.
He said the industry was looking to increase export volumes to the UK and certain Asian markets, such as Japan and China.
"In all, 4% of South African dried fruit is exported to the UK market. Healthy snacking is seen as the UK sales channel with the biggest growth potential.
"Germany is the largest export market for South African raisins [at] 49%, because this market insists on strict standards on maximum residue limits, and South Africa's sundried raisins contain less residue, which [offers] a good opportunity for this market," he said.
He said all South African producers were also becoming SA-GAP-accredited, an offshoot of the GlobalGAP certification, which puts the country in good standing with requirements from international countries by focusing on high product quality, traceability, chemical controls and consistency of supply.
"Second to Germany [for receiving South African exports] is Canada and the US with [a combined] 16%, Russia with 12%, Africa 9%, while the Middle East and Far East imports 2% each," he added.