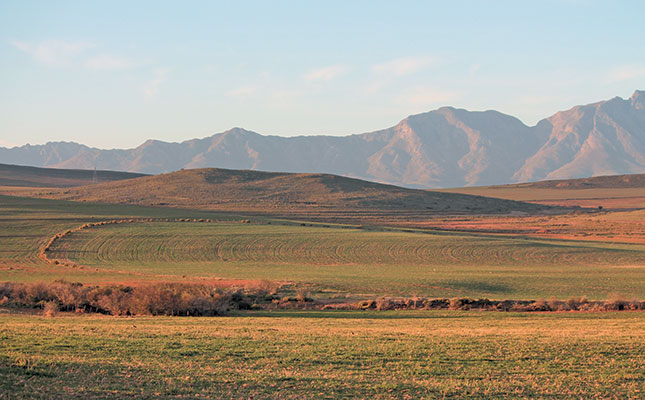 President Cyril Ramaphosa's announcement on Tuesday that the ANC would move to amend Section 25 of the Constitution to "explicitly" allow for expropriation of land without compensation, has caused confusion in many quarters.
He announced this decision at the end of the ANC's national executive committee's two-day lekgotla held in Irene near Pretoria.
READ 'Land reform: SA needs to learn from other African examples'
Ramaphosa said this decision was prompted by the nationwide hearings on the proposal' which had been conducted over the past three weeks.
"…the ANC will, through the parliamentary process, finalise a proposed amendment to the Constitution that outlines more clearly the conditions under which expropriation of land without compensation can be effected," he said.
READ Land audit provides new figures on ownership
Annelize Crosby, policy and legal advisor of Agri SA, said the organisation was totally against the amendment of the Constitution, since land reform could be achieved through public-private partnerships within the framework of the Constitution as it currently stood.
"Agri SA and the farming community are eager to be part of the solution."
She said the announcement was premature, since the Constitutional Review Committee still had until end of August to decide whether an amendment was necessary and still had to review over 700 000 written public submissions as well.
READ Witzenberg PALS is serious about land reform
The announcement was also blurring the lines between government and party politics, she said.
"The announcement was made by Ramaphosa in his capacity as president of the ANC; whilst the ANC has every right to finalise its position on expropriation without compensation, the [party] needs to submit this to the Constitutional Review Committee like everyone else. The president should not use his position to influence the outcome of the review," Crosby said.
READ Take a cue from Asia on successful land reform
She added that the announcement was unexpected since the ANC, after its land summit, publically stated that it was not necessary to amend the Constitution to allow for expropriation without compensation, but stated that it wanted to test this theory, which had not yet been done.
There was, however, still a long way to go before the Constitution could be amended, according to Crosby.
Legislation to effect the amendment would have to be drawn up and the normal legislative process would then take place, which included public participation. This legislation would then have to be passed in Parliament with a two-thirds majority.