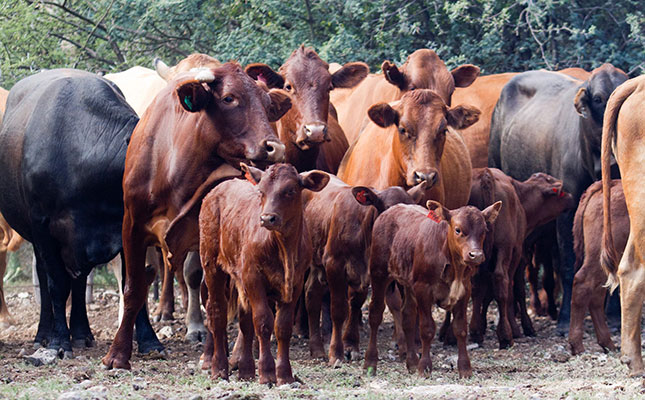 Stock theft remains one of the greatest threats to the long-term sustainability of livestock production in North West.
The scourge was being compounded by poor reporting of incidences of stock theft, poor policing, and a failing judicial system in the province.
READ Firearms re-licencing, amnesty 'leave farmers defenceless'
However, according to Sarel Pretorius, chairperson of the Agri North West Livestock Prevention Forum, the effective and pro-active action of organised agriculture farm watch members had made a marked difference in curbing this crime during the past year.
According to the South African Police Service's (SAPS) latest crime statistics report, published on its website, stock theft increased 3,2% from 2 900 cases in 2000 to 3 557 cases in 2019 in North West.
Pretorius said it could be safely assumed that many more animals would have been lost were it not for the farm watches and provincial stock theft information centres.
He nevertheless said official claims that stock theft in the province decreased in 2020 compared to 2019 needed to be taken with a pinch of salt.
READ Farm murders increased in 2020, despite lockdown – TAU SA
"I say this because more and more farmers are making it clear that it is not worth their while to report cases of stock theft because of the inefficiency of both the SAPS and prosecutors, particularly when small numbers of animals are taken.
"The fact of the matter is that were it not for the services rendered by the members of the farm watches organised at farmers' union level, the problem could have been worse," Pretorius added.
He called on livestock producers to implement all possible measures in the fight against stock theft.
The branding and/or tattooing of all livestock were compulsory in terms of South African legislation. Proper identification was the producers' first line of defence against stock theft.
Pretorius also stressed the importance of adhering to legal requirements in terms of any changes in the ownership of livestock, and the transportation of livestock.