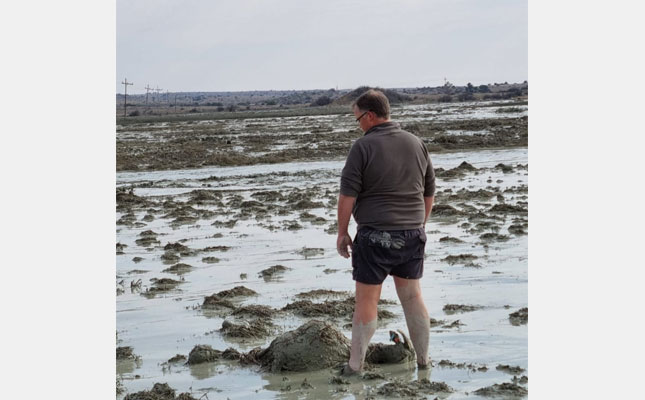 Soon after the collapse, water from the dam contaminated with arsenic ended up in the Riet River, which is one of the tributaries of the Kalkfontein Dam. Three people reportedly succumbed to the floodwater.
According to Dr Jack Armour, Free State Agriculture's operational manager, the entire town, as well as two adjacent farms, had been inundated by the contaminated water following the collapse of the dam.
Although the local farming community was still assessing the damage, indications were that a considerable number of livestock, in particular sheep, had been lost.
"By Monday morning [12 September] the contaminated water had moved about 15km downstream, rendering the water extremely dangerous to both fauna and flora.
"We've already had reports of fish dying and the water had obviously become unusable for livestock and wild animals. Not only is the water left unusable, the riverine habitat on the banks of the river will also be [seriously affected]," he told Farmer's Weekly.
Armour added that this incident again underscored the sensitivity of the agriculture sector to mining disasters, and called on the authorities and decision-makers in South Africa to ensure that the necessary environmental legislation was implemented and enforced.
"It is of no use to only have the excellent legislation on paper without any application whatsoever. South Africa simply cannot afford not to do so.
"I shudder to think what may happen if the polluted water is allowed to reach the Kalkfontein Dam," he said.
Janse Rabie, Agri SA's head of natural resources, previously told Farmer's Weekly that mining "had a poor reputation when it came to mitigating its effects on the environment, particularly as it affected the agriculture sector".