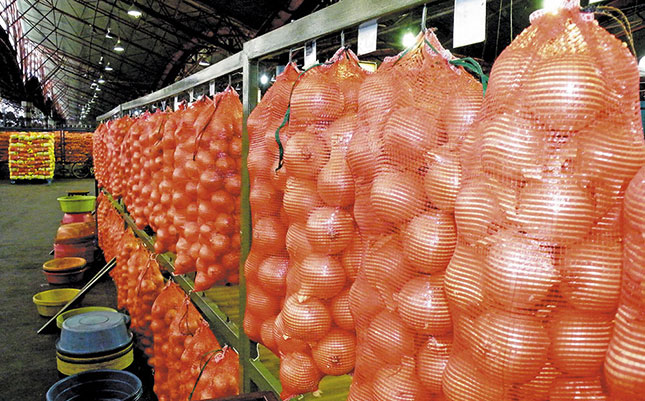 This followed a search and seizure operation by the Competition Commission at the agents' premises in Pretoria, Johannesburg, Cape Town and Durban, in March this year.
The operation followed a complaint from the Department of Agriculture, Forestry and Fisheries that intermediaries between farmers and fresh produce buyers were involved in anti-competitive behaviour, preventing previously disadvantaged market agents from competing successfully within the market.
The Competition Commission seized information indicating that the agents charged farmers fixed commission rates.
In a statement, the Commission said that its investigation had found the fixed commission fee charged to farmers was 5% to 6% for potatoes and onions, 7,5% for all other fruits and vegetables, and up to 9,5% for all fruits and vegetables from farmers without pallets.
The fresh produce market agents facing prosecution were: Botha Roodt Fresh Produce Agency; Subtropico; Interaction Market Services; Holding; Dapper Market Agents; DW Fresh Produce; Farmers Trust CC; Noordvaal Market Agents; Marco Fresh Produce Agency; Wenpro Market Agents; Prinsloo & Venter Market Agents; Fine Bros; and Delta Market Agents.
Anton Vos, managing director at Subtropico Market Agents, said the company would oppose the charges, explaining that "the commission structure guidelines were established by the Agricultural Produce Agents Act, Act 12 of 1992. This structure cannot exclude any BEE agent from the system."
Vos said the Competition Commission did not understand the supply and demand system, and that many other agents, such as real estate and livestock agents, all worked within the same structure.
He added: "At Subtropico we negotiate with each of our clients about what type of commission they will pay. We have clients who accept the norm, while others feel they need to get a reduction, particularly our bigger clients who we do regular business with."